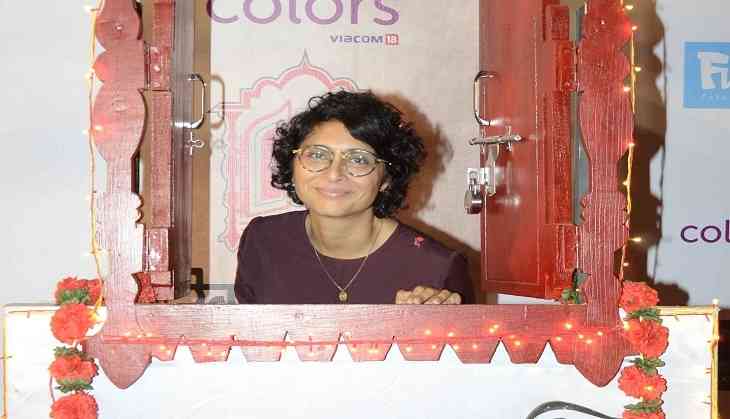 Mukesh Chhabra's second edition of fthe estival saw the presence of many celebrities on the concluding day
B-Town celebrities like Kiran Rao, Vidhu Vinod Chopra, Imtiaz Ali, Shabana Azmi, Nawazzudin Siddiqui, Manoj Bajpayee, Ayushmann Khurrana, Sidharth Malhotra, Richa Chadha, Radhika Apte, Swara Bhaskar, Abhishek Kapoor, Rakeysh Omprakash Mehra, theatre personalities like Waman Kendre (Director, NSD) Ram Gopal Bajaj (Ex-NSD Director), Piyush Mishra, Manav Kaul,Swanand Kirkire, emerging stars of the digital medium, TVF Founder, Arunabh Kumar and his entire creative team including Nidhi Bisht,Permanent Roommates stars, Sumeet Vyas and Nidhi Singh, Indian author, journalist and critic Anupama Chopra came together on one platform , "Colors Khidkiyaan' to celebrate theatre and performing arts in the city.
Khidkiyaan Theatre festival paid tribute to celebrated theatre actor, Late Shri Om Puri featuring many of his fellow NSD alumnis.
The last day of the theatre festival saw a huge turnout of theatre lovers who stood in long queues to watch the play, Saarthak Behas directed by Ishteyak Arif Khan. Seen among the audience was Kiran Rao, Vidhu Vinod Chopra, Manoj Bajpayee and Ayushmann Khurrana.
The young audience swayed to the songs of Swanand Kirkire and Jasleen Royal. A prequel skit by Sumeet Vyas and Nidhi Singh was performed on the web series, Permanent Roommates.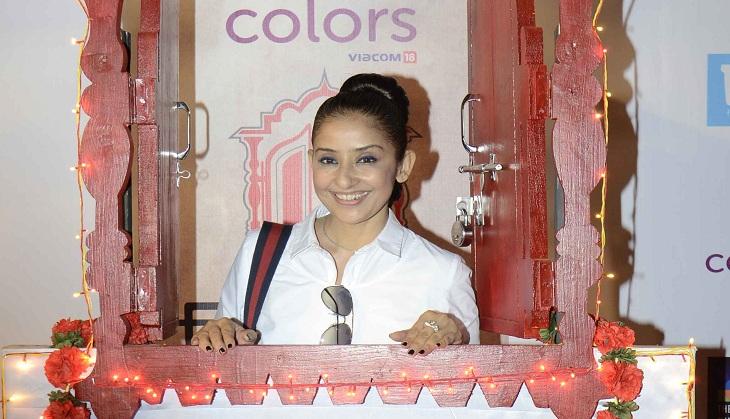 Manisha Koirala
Kiran says, "I'm looking forward to watching the play today at Khidkiyaan. The festival looks very exciting! It feels like going back to college. There's so much energy here. It allows for so much new excitement and interesting conversations. Such events are needed. We need to make culture a lot younger, accessible and more fun.Theatre is about setting, performance and confidence. It's one of the pillars on which cinema stands so I think theatre is extremely important."
Manisha says, "I'm thankful to Mukesh for inviting me. I started my work from theatre in school. I got encouraged and got a craze for acting."
Manoj Bajpayee says, "It's a great initiative. I came here last year as well. Khidkiyaan will go a long way in promoting theatre in this country. The vibe is great here. I see so many youngsters volunteering. Everyone looks happy. The audience is glad. I'm glad.I believe that before entering the industry it is crucial that an actor should have a rigorous training in theatre for a few years. It's the most difficult medium in terms of performing arts. It prepares you for the bigger platform."
Ram Gopal Bajaj (Ex-NSD Director) says, "It's a wonderful initiative because TV alone will not help. You need more talent from theatre to improve performance of films. And theatre represents many trends."
Waman Kendre (Director, NSD) says,"Khidkiyaan is growing. I'm happy that such fresh talent is being exposed. What I've always believed is that if we strive for excellence, success will follow. I see a lot of striving here and that is something that really moves me. I'm very happy and thankful to someone that can manage to make this kind of interaction happen."
Ayushmann Khurrana says,"I'd like to thank Mukesh for making theatre mainstream for the first time in the country. Theatre is food for soul not food for stomach anymore. Now because of Khidkiyaan, theatre will create the next crorepati."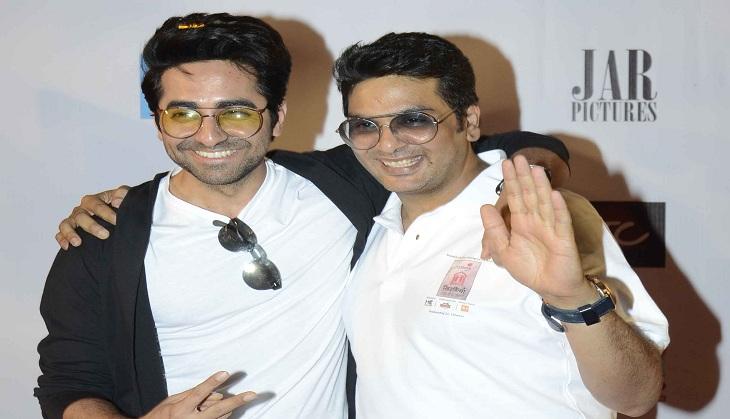 Ayushmann Khurrana ,Mukesh Chhabra