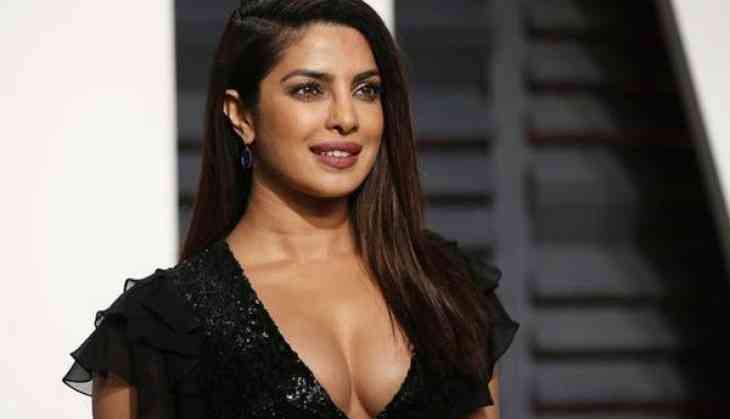 The entire world is aching over a deplorable episode of Manchester blast that took place in Grande's concert on Monday night, where 22 innocent people lost their lives.
The Manchester Arena incident that is being treated as an act of terrorism in international media took place at late night on 22nd May as Arian Grande was ending her concert. The concert was a part of Grande's "Dangerous Women Tour".
After the incident, shocked Ariana asked for forgiveness for the Manchester incident by tweeting "Broken. From the bottom of my heart, I am so so sorry. I don't have words."
broken.
from the bottom of my heart, i am so so sorry. i don't have words.

— Ariana Grande (@ArianaGrande) May 23, 2017
After the tragic incident's new broke out, the entire B-town have been tweeting about the incident with heartfelt messages. The Quantico fame Priyanka Chopra was among one of the few stars to express her melancholy about the incident.
Priyanka Chopra expresses her sadness on twitter and wrote "My thoughts and prayers are with @ArianaGrande and everyone who was hurt at the concert in Manchester.. what is happening to the world.."
My thoughts and prayers are with @ArianaGrande and everyone who was hurt at the concert in Manchester.. what is happening to the world..

— PRIYANKA (@priyankachopra) May 23, 2017
Shah Rukh Khan expressed his sorrow and said, " Extremely sad to start days when innocent lives are lost. Prayers for the deceased & strength to the families of the Manchester victims."
Extremely sad to start days when innocent lives are lost. Prayers for the deceased & strength to the families of the Manchester victims.

— Shah Rukh Khan (@iamsrk) May 23, 2017
Meanwhile, Varun Dhawan also joined in and expressed his concern on the incident and said, "Just woke up to news about the #Manchester attack. Absolutely heartbreaking. This is an attack on humanity.."
Just woke up to news about the #Manchester attack. Absolutely heart breaking. This is an attack on humanity

— Varun Dhawan (@Varun_dvn) May 23, 2017