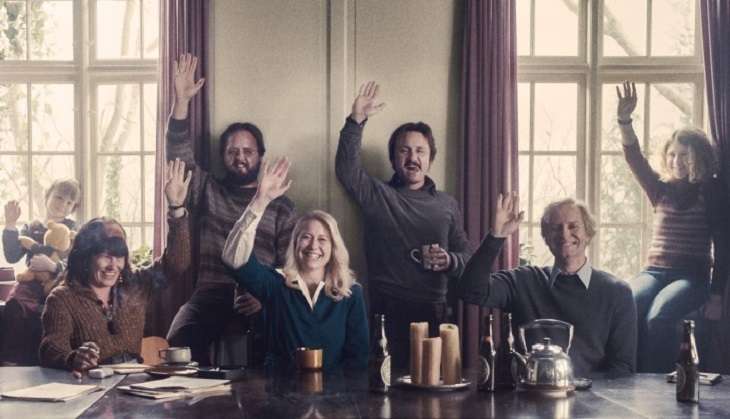 At most times, I avoid watching Indian as well as Hollywood films at MAMI festivals because I know that they will invariably wend their way to city theatres unlike exotic fare from far-flung countries. But I am happy I made an exception for Kenneth Lonnergan's Manchester By The Sea.
Subtle emotions embedded into a tale of unbearable heartbreak is the hallmark of this textured film - making the humor (there's loads of it), tenderness, pain and grief all so palpable and real. When you first meet efficient but stoic janitor Lee Chandler (Casey Affleck) who lacks basic etiquette and has a penchant for brawling, you realise he is deeply disturbed. As the film unfurls, with the aid of fragmented flashbacks, you gather that Lee is burdened by relentless guilt - his brood of three children were gutted in a fire that was started by his drunken negligence. And his tragedy is compounded when his wife Randi (Michelle Williams) castigates him and leaves.
Lee would have spent the rest of his life unclogging people's toilets and drowning in his heartbreak, but the unexpected death of his beloved older brother, Joe (Kyle Chandler) demands he once again look outside rather than within. Lee has to travel back to the place of his tragedy (the titular Manchester by the Sea) where he finds himself unhappily saddled with the guardianship of his 16-year-old nephew, Patrick (Lucas Hedges).
Lee strains to establish a workable equation but Patrick doesn't want an authority figure. There is a deep, unarticulated bond between uncle and nephew but also a tug of war between Lee's detached caution and Patrick's insistence on the freedom to make choices typical of an adolescent with raging hormones. Fortunately, Patrick and Lee's rocky relationship is enlivened by some of the crispiest, most caustically funny dialogue I have heard in recent years.
Hedges manages to portray both the rebelliousness and the acute sensitivity of a teen. Particularly poignant is the sequence in which Patrick tries to reconnect with his alcoholic mother.
Lee's winter of discontent (that finds visual expression in knee-deep snow and grey skies expressively shot by cinematographer Jody Lee Lipes) seems to have become a part of his psyche. And Casey Affleck's brooding performance haunts you.
Michelle Williams and Affleck are absolutely top notch in a scene which brought a lump to my throat and was, for me, the best scene in the festival. Randi is wheeling her baby from her second husband in a pram when she bumps into Lee and insists on a chat. She breaks down and in a realistically jumbled speech with broken sentences, she apologizes for her harshness and acknowledges their shared grief ... But you feel helpless for both Randi and Lee. Can some pain ever be eased? Can some hearts ever be unbroken?
Commune
The Danish director Thomas Vinterberg's Commune is reportedly based on his play Kollektivet. Though the film is called Commune, it largely concentrates on a couple -- university lecturer Erik (Ulrich Thomsen) and his middle-aged wife, the popular newsreader Anna (Trine Dyrholm) -- as well as their impressionable teenaged daughter Freja (Martha Sofie Wallstrom Hansen).
When Erik inherits a huge house, he is keen to dispose it but Anna feels the need to inject their ennui-ridden marriage with some enlivening company. Her suggestion to start a commune with like-minded people in the house finds resonance with Freja, and Erik hesitantly concedes.
Anna revels in her new life of lively conversations over sparkling wine, cooking meals for the commune, window shopping and skinny dipping (the collective nude scene evokes a sense of camaraderie rather than eroticism) with the group. Unconsciously, she seems to alienate Erik and also neglect Freja, who seeks comfort in sex with her college crush.
Erik embarks on a relationship with an attentive, young student, Emma (Helene Reingaard Neumann). In an emotionally powerful scene, Freja stumbles on her father and Emma in her parents' room, and for an agonising minute deliberates on how much to tell her mother when she receives her phone call. Freja covers up for her father but he realises that he can't keep the affair a secret and reveals all to his wife. Anna doesn't indulge in the blame game initially and even tries to integrate Emma into the commune but her loneliness, jealousy and embitterment get the better of her and she has a meltdown.
While the film takes us through Anna's journey upclose, it doesn't really make us feel much for the peripheral characters or develop their individual arcs. Before it segues into exploring frozen relationships, the film does show a happy commune at times like when they gather around for a Christmas party of fun and dance on a wintry evening. That sounds like great fun. Yet, all the films I have seen on the subject of communes have fuelled my intrinsic disinclination for enrolling in structured groups.