In his upcoming filmMadaari, Irrfan Khan plays the character of a man seeking revenge. Directed by Nishikant Kamat of Mumbai Meri Jaan and Drishyam fame, the film explores a father-son relationship and also features Jimmy Sheirgill in a pivotal role.
During one of his recent promotional interviews for
Madaari
, Irrfan proved that he doesn't shy away from talking about controversial issues like the
Censor Board row
, or
Salman Khan's controversy
or films on
politics
. These are some of the statements that he has made during Madaari promotions:
On Bollywood copying Hollywood:
"I hate to use the term Bollywood. I don't think in the world, any film industry has given themselves a name similar to Hollywood. We have. It shows how eager we as an industry are to copy things from the West."
On Censor Board:
"If you really want to censor, then censor everything. Censor TV, censor internet as well. So that you have a stand, like China. Otherwise, this hampers the industry which is giving more than Rs 4,000 crore worth tax to the government. I think the government should show at least a kind of sign where they make us flourish more and more."
Also read: Madaari: Irrfan Khan explains why film making is no more an 'art form'
Irrfan Khan during Madaari trailer launch (IANS)
On how film industry works:
The film industry is not entirely a profit-making body. It's a strange combination of creativity and money. If I can put in this way, then I would say that it's a combination of Lakshmi and Saraswati. And that's what the industry has been struggling for from the day it was born. It's not a platform to create social messages, but it's a platform to express what I feel. And by doing that, that's how I entertain people.
Also read: Irrfan Khan: I leave my character on the set when I get home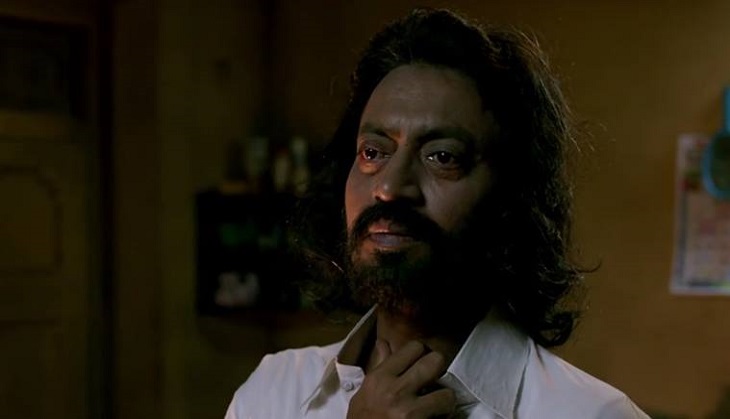 Irrfan Khan in a still from Madaari (YouTube screen grab)
On Salman Khan rape comment controversy:
"If you express, people might get ruffled but we as an industry are not a kind of one body. We're not united. Everybody is looking for his own interest. I am not aware in what context he said what he said. But, why do we always expect celebrities to be correct?"
Also read: This stunning Pakistani actress will soon make her Bollywood debut opposite Irrfan Khan
On Hollywood encroaching the Indian film industry:
"It's not happening slowly. It's happening quite rapidly. They're gulping us really fast. One can see in a year or two what's going to happen. One of the superstars recently gave an interview and said 'till the time we have six songs and the star is dancing in our films, we have no threat.' And the same week, his film was released but The Jungle Book went to do Rs 180 cr business and his film made Rs 80 cr. So, there're statistics on how a Hollywood film is a threat to Bollywood."
Also read: Inferno: 'Seek and Find' Irrfan Khan in the trailer of this Tom Hanks, Felicity Jones film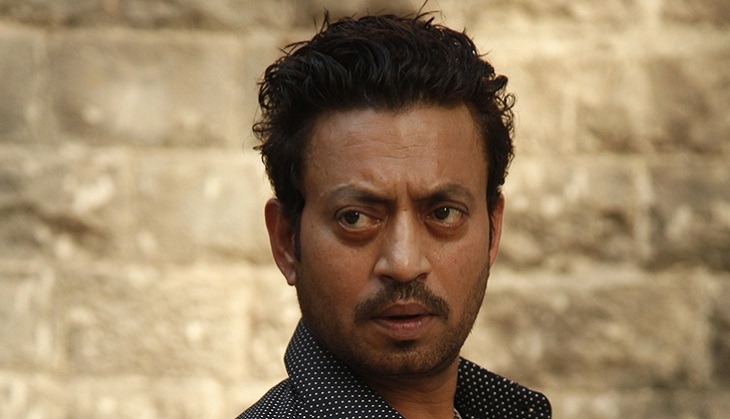 Irrfan Khan in a still from Madaari (YouTube screen grab)
On why industry can't make political films:
"We don't make political films. We can't. Because we're scared. We don't have a culture where we can pick up political issues. There was a time in the 1950s and 1960s when we were doing that. But, after that, it went downhill. And then we started making films which had nothing to do with reality, which were purely entertaining and not addressing people's issues. So what Hollywood has been doing, they pick up issues, make films which are credible, they give you information which you can rely on and that's how they entertain you."
-- quotes from News18