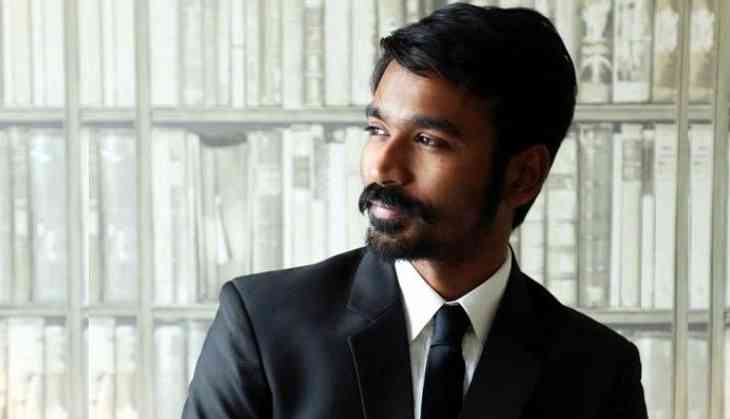 Dhanush's sequel to VIP is all set to release soon. The film stars Kajol, Amala Paul and others. The sequel is directed by Soundarya Rajnikanth and is written by Dhanush. The actor speaks about his film, writing a script, changing equations in the industry, and Kajol.
Are you more excited about the release of this film because it is your own script?
I will be lying if I say no, but that is one of the reasons. We work so hard for a year and to see that it has come out really well, you will naturally be happy. So that excitement is there for me a lot.
When did you start writing this one?
I have been writing scripts for a long time now. It is just that I have been executing it now. I started writing at the age of 18. All those things are stupid though. I come from a family of directors, so what else you will expect me to do. If you look at those stories now, you will laugh. But gradually I improved. From the age of 28, I started writing proper screenplays. I am working on scripts which I believe are good and they have something to say. You can say it is self taught or God's gift. It is not easy but no job is tough when you enjoy doing it. If I am angry with someone I will go write a scene and kill that person. (Laughing loudly) Jokes apart, I love writing.
What was the inspiration to write this film?
This film is continuation of part one and the idea was given by me then Velraj wrote it and directed it. The idea came from my life, during 1999-2000, engineering was a big thing. Everyone wanted to be an engineer because that had a scope .I am one of those students. I wanted to become a chef and everyone told me to do engineering and many colleges popped up nowhere. But by the time we finished the course, it became IT. So engineering students did not have a place to go and out of 2 lakh students only 15 thousand could get a job in the desired field. So mostly they were employed graduate. I am a college drop out but if i would have continued I would have become one of those. I started acting when I was in the first year of college. I have seen all my friends go through that. Part one connected with all students brilliantly. Sequel deals with what happens after that, even if you get a job it is not easy to survive. It is a big corporate world and it is a political game in there.
Politics is everywhere. Have you had any personal experience in your life?
I did bit of a research and yes, politics is everywhere in each industry. I do face this.
How do you handle it?
I keep quiet. Some of the greatest minds have told us that silence is the best option to deal with situations like this. I just stay quiet when people are trying to work against me or speak against me, and continue with my work. I let my work speak for me. Silence is the best and the most lethal weapon. Things are bound to happen to you, some people are not going to like you. It is all in your hands. You cannot let things affect you. Life is in your hands, good, bad, ugly, everything. If you think it is outside, then you are wrong. You can choose what you want do with it. I choose happiness, peace, and I am happy about it. Of course life is not easy. You will be bored to death if it will be easy. How to react to the situation is your choice. You can constantly get affected then feel sad and sit in one corner or you can get up, go play with your kids, watch a great film and stay happy. I choose the second option. Especially when there is no truth to whatsoever is being said about you, why should you let it affect you. That means people are jealous of you and that is good thing. If people are trying to drag you down that could only mean you have reached above them.
Has this industry changed your personality?
Every industry has its challenges, it is just that in this industry one is constantly under spotlight, it gets noticed. There is more politics, difficulties in other industries too. But that is fine, at the end of the day I have to go back to home, everybody is same there. Inside my house nobody is watching me; I read books and play with my kids.
What was the reason for changing the release date of this film?
We are trying to release all three languages simultaneously; hence the release has been pushed. We will announce the new release date in a couple of days. There no other reasons to change the date within the team, externally there are a few reasons which I won't talk about.
How did you manage to get Kajol on the board?
It was little tough because she is very picky about her projects. She really loved this script; she did the film only because of that. We are happy that the script was so good to convince her. Without her Vasundhara (Kajol's character) would have not been Vasundhara. She is much better Vasundhara than what I wrote on paper.
Has she watched your film?
No she hasn't. She has not even seen Raanjhanaa. Tell her to watch my films, I have told her many times....
Are you doing any Hindi film?
I am doing a film with Anand Bhai (Rai), his next film, but I don't know if it is going to be my next film. I may do some other films in between, I will know about it in a week's time.