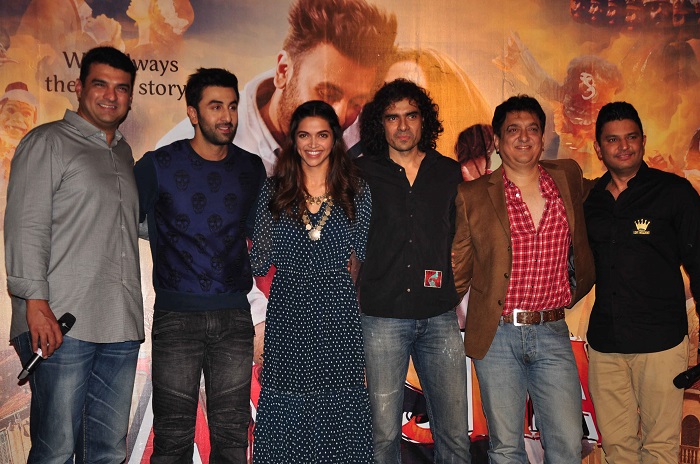 Ranbir Kapoor and Deepika Padukone launched the trailer of Tamasha at an event in Mumbai and their on-screen chemistry was evident off-screen too as the duo had a lot of fun while interacting with the media.
Talking about Deepika and the fact that the actor doesn't seem to be going through a very good phase in the industry, Ranbir said, "I hope Tamasha reinstates the fact that I am doing good work. The quality of cinema is improving with every passing day. Look at the variety of work we all are doing, especially Deepika. She is doing different kinds of roles and redefining the Box-Office collections with each film. I think we all are inspiring each other to do good work and take the industry forward. We all want to take the legacy of Bollywood forward and are trying our best to do the same."
Going by the trailer, Deepika's character sketch seems quite similar to what it was in Yeh Jawaani Hai Deewani. Deepika, however, strongly condemned the comparison and explained, "I don't think it will be right on my part to speak about my role in the film. There is a lot of difference between my character in Tamasha and Yeh Jawaani Hai Deewani, which you will figure out once you watch the film."
Watch the trailer of Tamasha here:
Tamasha is scheduled to release on 27 November, 2015.