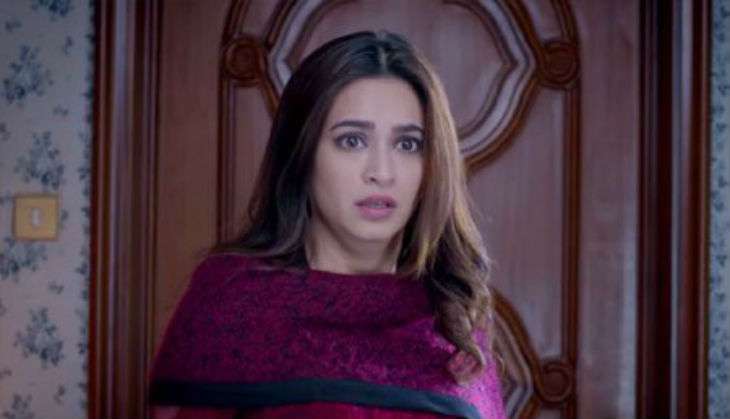 After delivering a string of hits in South India, Kriti Kharbanda has now set her eyes on Bollywood. The actress will make her Bollywood debut with the Raaz Reboot, opposite Emraan Hashmi and Gaurav Arora.
In a recent interview, Kriti opened up about shooting with Emraan and her dubbing experience. She also revealed that she would love to work with Farhan Akhtar. Excerpts:
Were you eager to make your Bollywood debut?
"Honestly, it happened by chance. I wanted to do Hindi films but it wasn't part of a plan that I will be here or I'll try my luck here. I was very lucky that Raaz Reboot came my way".
Did you audition for Raaz Reboot?
"No, I didn't do any auditions. I just don't know why I was offered the film - only Mukheshji or Mahesh Bhatt sahab can tell you. They just offered me the film, gave an additional description and I was on board".
How difficult was it to shoot for a horror flick?
"It's the most difficult experience I have had in my acting career. To carry the emotion for days, sometimes months, is very difficult. There were days when I got scared while shooting in Romania. It happened once or twice that I wasn't able to sleep properly. I was just hoping that no one possesses me (laughs)".
"Sometimes while shooting dimaag hil jaata tha. But generally it was so tiring that I would just go off to sleep at the end of the day".
Were you apprehensive about shooting for the intimate scenes in Raaz Reboot?
"No! It was one of my biggest apprehensions and one of the reasons why I was hesitant about doing the movie. But I eventually agreed because the script really excited me. I just figured that I have to fight my fears. I was very uncomfortable initially but my co-stars made me very comfortable and I had no apprehensions after that".
What was it like to work with Emraan Hashmi?
"Absolutely amazing. He is a thorough gentleman and great fun to work with. He is not as quiet as he appears to be. Woh apne dhun mein mast rehte hai. It was so cold in Romania; haalat kharab ho gayi thi humari. But I remember visiting Dracula's castle with him - it was our only day off from shooting and it was a two-hour drive from where we were staying. That was a great day. He is very well-read so I enjoy talking to him. We also shared many conversations as we were shooting every day".
"Emraan has been part of the entire franchise. He was an AD on Raaz, and he starred in the second and third part. He has also done many films which have a horror element so he is very experienced on that front. Both Vikram Bhatt and he work really well collectively as a team".
What was it like to work with Vikram Bhatt?
"He has mastered the art of making horror films. When you work with someone who is so fabulous and knows his work so well, your work becomes more enjoyable".
Were you nervous about dubbing in Hindi for the first time?
"Initially, I was very excited along with being nervousness but, after two days the excitement had gone but the nervousness was still there. It is the most difficult thing I have done. For a horror film it's very difficult to dub; you have to relive every moment. It's easy to relive happy or sad emotions but not fear".
"There were days when my throat used to pain and I would lose my voice while dubbing for the scenes in which I had to scream".
Which actor would you like to work with in the future?
"I would really like to work with Farhan Akhtar. I am a big fan of Farhan Akhtar".
-- Sourced from Ami Sheth, Bollywood News Service