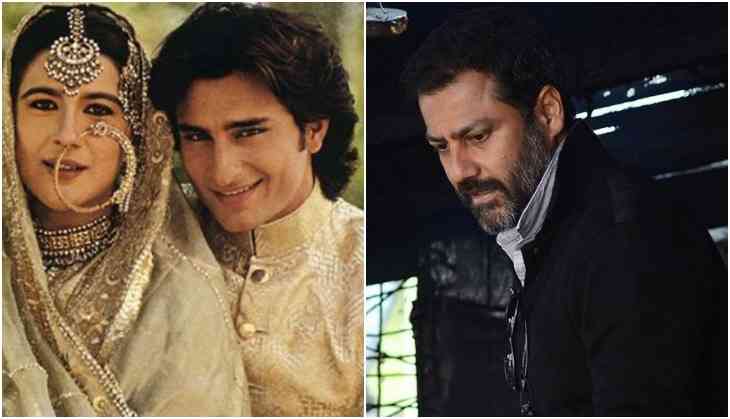 Kedarnath director Abhishek Kapoor is avoiding meeting Sara Ali Khan's parents Saif Ali Khan and Amrita Singh, Here's why
The news is that Kedarnath director Abhishek Kapoor is avoiding meeting the Pataudi family, a few days back there were the reports that Sara Ali Khan's mother Amrita Singh is very much angry and tensed with how the team has stopped shooting the film Kedarnath in the mid. Now reports are also that Saif Ali Khan is also very angry with Abhishek Kapoor now.
Actually, it was announced that Saif Ali Khan and Amrita Singh's daughter Sara Ali Khan is all set to make her debut in films with Abhishek Kapoor directorial film Kedarnath. Later the film got stuck when the director Abhishek Kapoor had a fight with Kriaj Entertainment production house.
Now reports are that shooting of the film will now be stopped and this directly has affected Sara Ali Khan because now her debut is in the bad limelight. Now the matter is in court and now whatever happens for the makers but this will hurt the dreams of Sara Ali Khan a lot.
Earlier the makers were in the fight for the release date but now the production house has made allegations to Abhishek Kapoor. The film was supposed to make in collaboration with Ekta Kapoor, Abhishek Kapoor, T Series, Kriaj Entertainment and others.
Also Read - Rannbhoomi: Varun Dhawan, Karan Johar, Shashank Khaitan collaborate once again for Diwali 2020 release
Now Kriaj Entertainment has released an official statement on this issue, "Guy in the sky production (Abhishek Kapoor) tries to breach the contract"
Also Read - SRK confirmed in Rakesh Sharma biopic; film to roll from September 2018
Kriaj Entertainment claimed that Abhishek Kapoor has tried to cheat them including T Series after their much money went to the project. Now Kriaj's new plan is to take a legal action against the filmmaker.