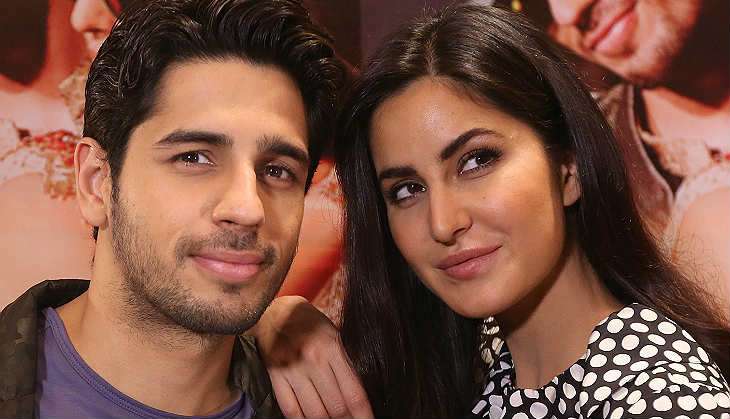 Actress Katrina Kaif is currently busy with the promotions of her upcoming release, Baar Baar Dekho with Sidharth Malhotra.
The actress was last seen on screen with Aditya Ray Kapur in Fitoor. While Fitoor tanked at the Box Office, anticipation is high for the Nitya Mehra-directorial as it has managed to hit all the right chords right from the first look of the film.
At promotions for her films, Katrina is often bombarded with questions about her alleged relationship and subsequent breakup with actor Ranbir Kapoor.
Also read: 8 reasons we simply CANNOT stand Katrina Kaif
During one such promotional interview for Baar Baar Dekho, Katrina was asked to explain how she managed to concentrate on the shooting despite the hullabaloo surrounding her alleged breakup. She said:
"You know what I think, it's something that came to me many times, if I was a person who did not have a luxury.... see I do think being an actor is quite a luxurious job, we have staff and we are treated specially, to be fair. But if I worked in say, an office or if I had a normal job, you are still going to go to work. You are still going to be required to do your job... you can have your moments where you cannot be any lower and things cannot be tougher but I take it as a challenge, and that's what you have to do".
"You know, in some way all the attention is a good thing. It forces you to step up. It forces you to not indulge in self pity and feeling sorry for yourself. It forces you to get yourself together and stand up quicker because you want to show your best face to the world."
Sensible words indeed!
Also read: Fawad Khan - Katrina Kaif's next film titled Raat Baaki; shooting starts in November
Watch the video here:
-- Quote from CNN-IBN
Also read: Will Katrina Kaif sign on for Salman Khan's comic caper with Rajkumar Santoshi?