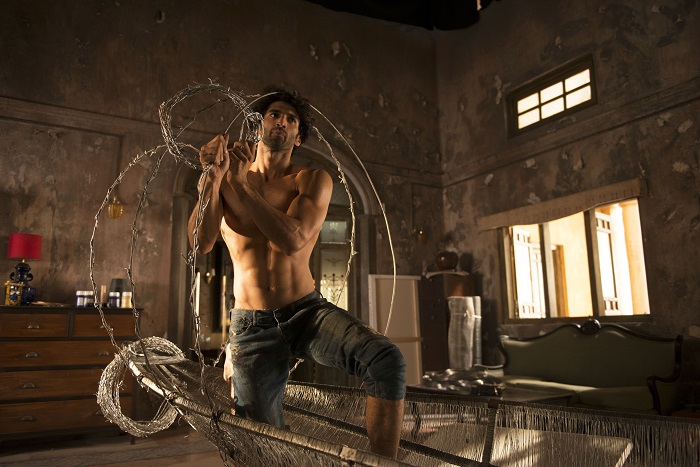 After successful films like Kai Po Che and Rock On, director Abhishek Kapoor is back with Fitoor, the official cinematic adaptation of Great Expectations. The film revolves around why Begum (Tabu) acts as an obstacle in Firdaus and Noor's love live.
The movie stars Aditya Roy Kapoor, Katrina Kaif and Tabu in pivotal role whereas Ajay Devgn, Aditi Rao Hydari and Akshay Oberoi make special appearances.
What may work for the film:
Fitoor is exquisitely shot in the beautiful locales of Kashmir. The film is a visual treat and the cinematographer ensures it looks lavish on the big screen. Amit Trivedi's music is soothing and blends seamlessly with the script. The songs play a major role in taking the story forward.
Also Read: Why doesn't Tabu do comedy films anymore? Akshay Kumar may have the answer
As expected, Tabu steals the show with her terrific performance and Ajay Devgn's cameo is short, but effective.
What may not work for the film:
Apart from the lead actors, director Abhishek Kapoor fails to justify the other major characters in the film. The screenplay is rather confusing and most of the scenes appear to be stretched needlessly. Fitoor gets boring and predictable after the interesting beginning with Ajay Devgn.
Also Read: Fitoor: 2 things Aditya Roy Kapoor said about his 'Godfather', Ajay Devgn
Though Katrina Kaif looks stunning in the film, the actress fails to emote. There is a lack of chemistry between the lead actors and the dialogues fail to ignite any interest.
Will it do well at the Box-Office?
The budget of Fitoor is on the higher side whereas the appeal is very limited. Had it been good, there was a possibility to at least breach past the Rs 50 crore mark, However, it looks pretty difficult for Fitoor to collect even Rs 40 crore at the Box-Office.
The high end multiplexes might give it a decent start, but the film stands no chance at the single screens. The collections at the metros will also witness a dip after a point of time.
Box-Office Prediction:
Day One: Rs 6.00 crore
Weekend: Rs 18.00 crore
Lifetime: Less than Rs 35 crore
The expected verdict of Fitoor is Flop.