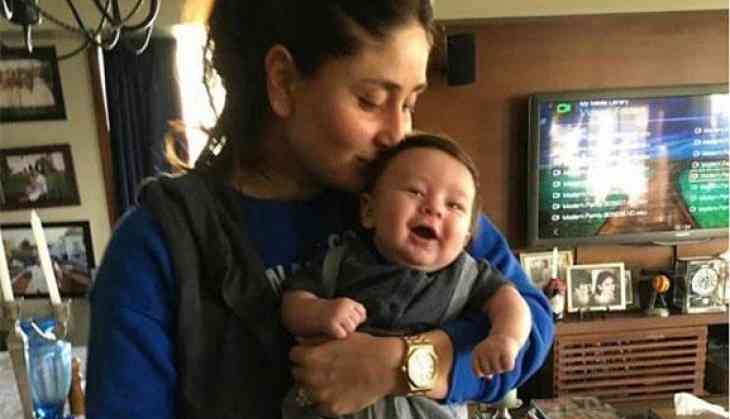 Kareena Kapoor Khan - son Taimur Ali Khan (file pic )

Once again recently during a chat show, the actress was asked about Taimur's looks and she said, "Every month [with Taimur] is going to be different. I think he is a perfect mix of Saif and me, more so like me, of a Kapoor, I think so. I think he looks exactly like my dad because I think I look like my dad. He is more like my dad."
The actress also shared that she always falls into an argument with Saif over Taimur's looks, like whom he resembles more. "Of course, then Saif and I keep arguing that he is more like a Pataudi and I am like no, he is like a Kapoor. But of course, his gorgeous sea blue eyes which he has taken from my grandfather and Lolo is amazing. I think it's going to be a beautiful journey."