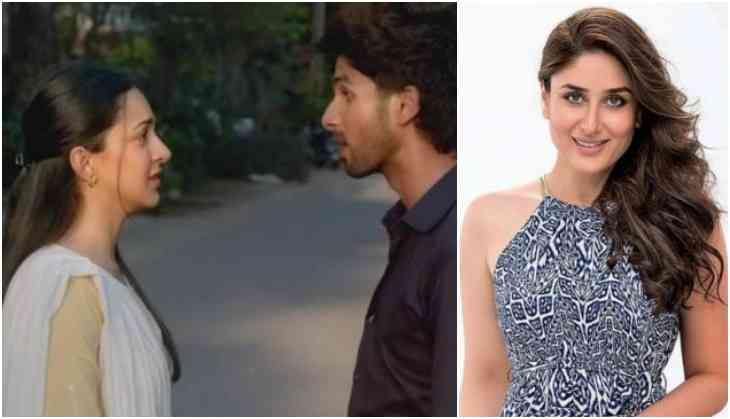 Shahid Kapoor and Kiara Advani starrer Kabir Singh created controversy and it was criticized by the critics a lot. Although, the film turned out a blockbuster at the box office but the leading characters of the film have become the most talked-about characters. From calling Shahid Kapoor's character toxic masculinity to anti-women the film always had in the buzz for its behaviour. Recently, Shahid Kapoor also defended his character and said that it is not the first time when anybody that kind of role.
Well, now it looks like that Shahid Kapoor's past Kareena Kapoor Khan has a totally different opinion on the film and especially to the character of Preeti, played by Kiara Advani. While replying to the question related to Kabir Singh, she criticized the character of Preeti. She said that she has not seen the film and also added that it doesn't affect anything because it already had made 300 crores. But she doesn't believe in a character like Preeti because she is not the same as a person.
Kareena also said that it is great people are raising their voice against the film, even though the film was a great hit but she is happy to see the reviews of the critics who didn't like the film. But it said that people outnumbered then who have loved the film.
Kareena had been spoken about the women related issues and she also has been a prominent face of women-centric films. However, her comment on the film may spark controversy because the film relates to Shahid Kapoor.
Also Read - Amitabh Bachchan Birthday: Here's a peek into Shahenshah's film outside of Bollywood on his birthday