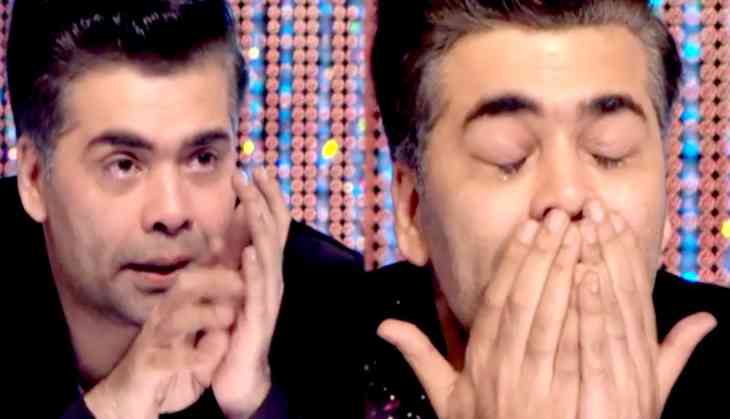 'Karan is in no condition to speak': KJO's friend reveals shocking thing about filmmaker
Ever since Sushant Singh Rajput died of suicide on 14th June, his fans are busy lashing out at Bollywood biggie for pushing him to take this drastic step. However, among them, filmmaker Karan Johar is at a major loss because netizens are blaming him for starting the nepotism business ever since they got to know that nepotism is one of the reasons behind actor's major step.
Well, Karan has remained tight-lip on this issue however his close friend opened up to Bollywood Hungama about Dharma chief's state of mind. He revealed that KJo used to believe that he has developed a thick skin after being trolled for years over nepotism. However, after receiving brutal hatred on social media post-Sushant's death, it has broken him and has left him shattered.
Also Read: Bigg Boss 14: From Paras Chhabra's ex-girlfriend to Siddharth Shukla's co-actress; these celebs to be part of Salman Khan's show
Karan's friend continued that what is hurting filmmaker more is because of him his close ones are also being trolled and criticised. His 3-year-old twins Roohi and Yash are getting death threats while Ananya Panday who has no connection with Sushant is being asked by a social media user to commit suicide to compensate Sushant's death.
Also Read: Bigg Boss 14: Salman Khan to charge this whopping amount for new season
At last Bollywood Hungama asked whether KJo will ever give a statement regarding the flak he received from social media to which his friend replied, "Not at all. Lawyers' advice. Better to keep mum. Karan is in no condition to speak. The fight has gone out of him. He looks like a man beaten by fate. It's not a pleasant experience to speak to Karan. He breaks down and cries when we call him. He is constantly crying and asking what he has done to deserve this."
Also Read: Angrezi Medium actress receives bizarre marriage proposal from a 'virgin' guy; check out actress reaction