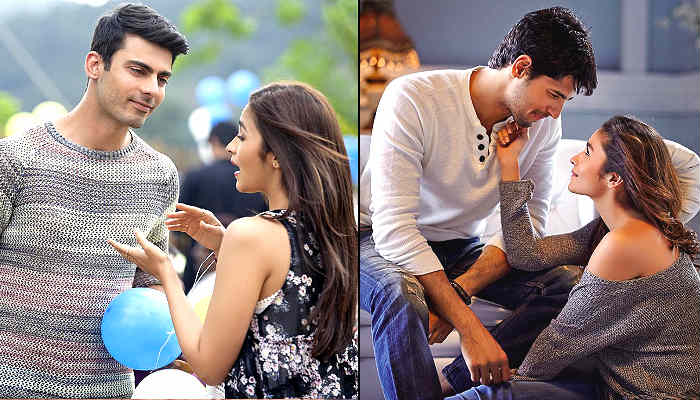 Ratings: 4 stars (out of 5)
Director Shakun Batra\'s second film after Ek Main Aur Ekk Tu
About a Coonoor-based family struggling to move forward
A therapeutic, well-acted and superbly written drama
While watching a particularly intense phase of conflicts and resolutions, a viewer often encounters a brief stage between a lump-in-throat sigh and an all-out glassy-eyed sob. You begin to inhale slightly through your nose, and exhale sharply through your mouth. Soon, you're only breathing out. You don't need air anymore.
It's the calm before the avalanche, a controllable trigger that keeps you on the sane side of choked gasps and teary ducts. I don't know if this emotive state has a name. Kapoor & Sons had me perched precariously on this nameless ledge for a majority of its run-time.
By the end, I just wanted to let it all out. But I didn't - or rather I couldn't - because I have to keep that family together. I have to assure them that even though the film ends, their lives must go on. They don't want to see me break down, too. At times, I've been the only one watching them. As it is, they all broke down at various points, but only in private. Or if it rained, so that nobody could see them cry. They became masters of that fake "I'm fine" face - that knee-jerk expression when somebody asks if things are okay. Because "public" is a bad word in India. Closed doors and closets are the only furniture we invest in.
Also read: Here's how we think Kapoor and Sons will perform at the Box Office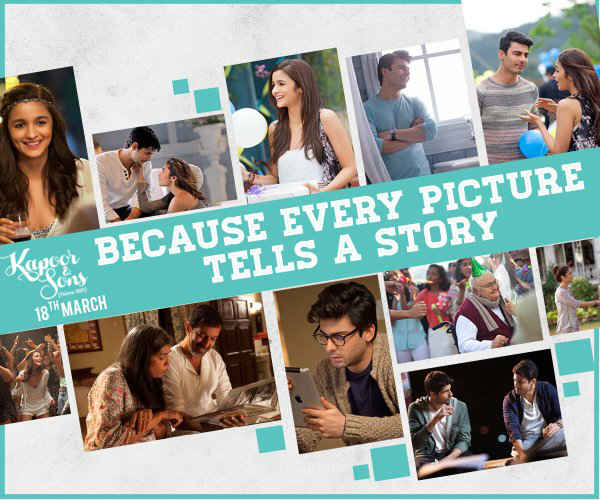 I also recognize by now that their 'rangeen' old sod of a patriarch, the 90- year young Dadu (Rishi Kapoor), can't keep them together anymore. He is losing control, and he knows it, which is why he perhaps pretends to die all the time. Maybe that will bring his two grandsons Rahul (Fawad Khan) and Arjun (Siddharth Malhotra) back from abroad. Maybe his health will unite all of them one last time, if only momentarily. Perhaps he had seen this work years ago in Karan Johar's (this film's producer) Kabhi Khushi Kabhie Gham, where the death of a grandmother reunited an estranged father and son to light the pyre. Sometimes, death is the only solution, especially if it is timely (like in Piku).
Only, the Kapoors (Rajat Kapoor, Ratna Pathak-Shah) aren't technically estranged. Maybe they are, but they don't know it yet. That lovely old Coonoor haweli keeps them under one roof. A financial crisis is the least of their problems. She reminds me of an exceptionally unbearable aunt of mine - vocal, judgmental, nagging and bitter. I had always believed that she was the reason behind her husband's descent into alcoholism. But blaming her, or Mrs. Kapoor here, only reconfirms how I've grown up in a male-dominated nation.
I understood her a little better through Ratna Pathak's frowns, half- smiles, taunts and shrugs. She is an unpleasant person, but she still loves her flawed sons and her wilted husband. Even monsters can have feelings. If they aren't observed through social prisms, they too can be superheroes and tough cookies in their own house.
Also read: Kapoor & Sons: Why does Fawad Khan have no time for the India vs Pakistan World T20 match?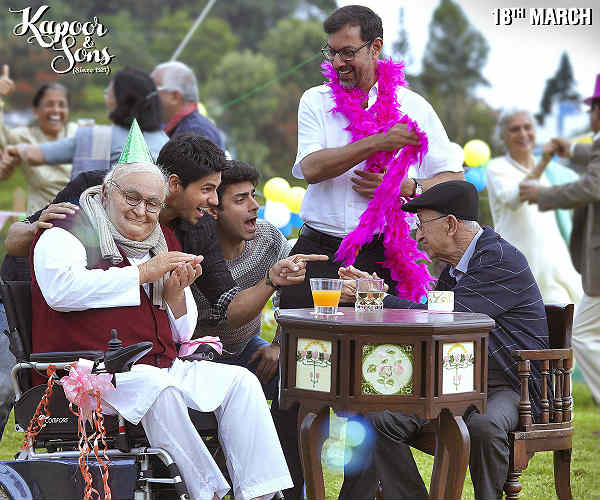 And through this film, and a Dil Dhadakne Do, Titli, Dum Laga Ke Haisha or a Monsoon Wedding, Hindi cinema is rapidly beginning to understand that family dramas don't have to rely on perfect characters screwed over by destiny and traditionalism.
Even Tia (Alia Bhatt), the customary spunky-orphan stereotype, isn't straightforward despite her playing-to-gallery backstory. Alia Bhatt has that something. She looks too young to make you feel like her lover, but you feel like everything a companion is supposed to be: the level-headed one, the mature one, the older one destined to open up and take care of her. I feel sorry for the family dog though; I hope he doesn't start contemplating about life in Aamir Khan's voice.
At one point, when the brothers - Rahul is a best-selling author, and Arjun a failed one - begin to bond a bit over stolen puffs and long walks, Arjun's cynicism is a familiar one. Publishers want happy endings, he complains, before adding that he is too much of a realist. It's nice to see director Shakun Batra putting a bit of himself out here.
Also read: Watch: Alia and Sidharth reveal the surprise package of Kapoor and Sons
His first film Ek Main Aur Ekk Tu - in my opinion, an extremely perceptive relationship drama - was a rare instance that turned Bollywood's conventional romantic norm on its head. The "hero" and "heroine" didn't end up together, a failed attempt like so many we see around us. The film didn't do too well, while the more crowd-pleasing. Dharma directors moved ahead with masala hits.
He comes back four years later with perhaps the finest contemporary (dysfunctional - I don't want to use this term; which family is functional anyway?) family drama in years. And he hasn't compromised on his early philosophies either. The way he uses a journeyman background score across crucial beats almost fools us into believing that the Kapoors will never be miserable again. Of course they will. Just slightly lesser than before. And invariably, that's the happiest one can be.
Also read: Alia Bhatt says she doesn't have much screen time in Kapoor and Sons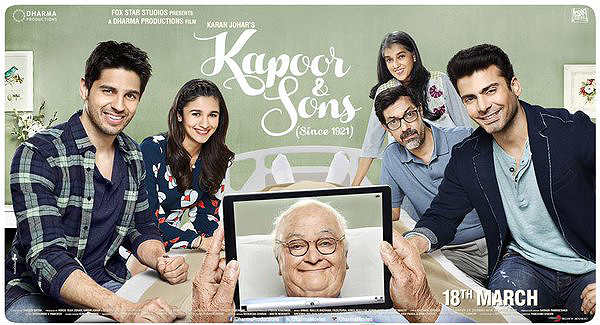 After walking out, I thought of calling an old friend of mine. I wanted to tell him to watch this because his grandfather sounded a lot like Dadu. I also thought of another friend, because his father resembled the simmering Mr. Kapoor. And another, because his brother was 'sober' like Rahul and he felt under-appreciated. I could have called my entire phonebook. That's the thing about Kapoor & Sons; I had spent 140 minutes with them, but I had already known them for a lifetime.
Also read: Wasn't offered a role in Aamir Khan's PK: Fawad Khan