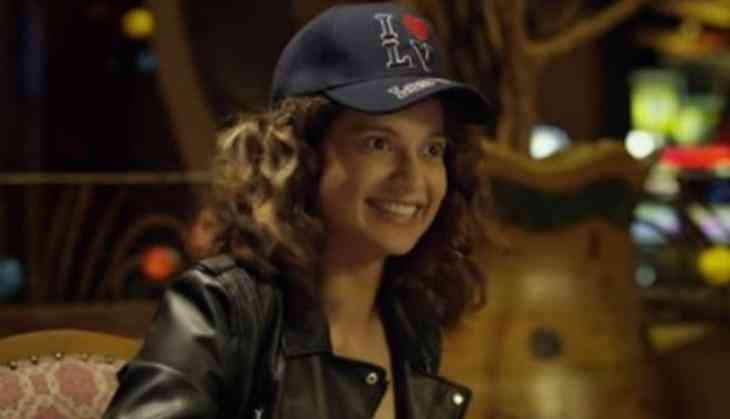 Kangana Ranaut reveals how she lost an award because of being stuck in a traffic jam
The credibility of award shows has now become a serious concern for the Bollywood film industry. Bollywood stars Ajay Devgn, Akshay Kumar, Aamir Khan and others have already said they don't even believe in single award show in Bollywood. Kangana who always has targetted the award shows once again has made a huge revelation.
2014 was surely an achievement year for Kangana Ranaut as she won all the awards of best actress for her performance in the film Queen. Since then the actress has boycotted all the award shows expecting national award.
TOI has quoted Kangana Ranaut, "Early on, I got dressed up for some award, I don't remember the award but I was supposed to receive the award for supporting cast for Life In A Metro. I got stuck in traffic. I started getting calls asking 'where are you'. The hysteria and panic that I experienced, I didn't make it and Soha (Ali Khan) got it for Rang De Basanti,"
In a recent interview, the actress also told that once she got an offer from the award show to perform and get an award on behalf of her performance. She even targetted Filmfare award for not giving her award for Krrish 3.
She told that she got a call in New York from Filmfare when she was there for a screenwriting course and they told her to come back to India if she wants an award for Krrish 3, well she denied to come back and Filmfare chose Supriya Pathak for Raam-Leela.