Kangana Ranaut is inching closer to marking a decade in Bollywood. And by her own admission, her journey in tinsel town has been nothing short of a "rollercoaster ride".
Despite being embroiled in a rather publicised battle with another Bollywood star, Kangana says that she is happy with the way things are, and that she wouldn't "want it any other way".
In a recent interview, the Queen of Bollywood spoke about her life and the highs and lows that have affected her off late. Excerpts:
On her journey in Bollywood so far:
It has been quite an open book. We've all witnessed it together. So it has been quite a rollercoaster ride and honestly I don't want it to be any other way.
Also read: Is Sonam Kapoor's statement on Hrithik-Kangana legal battle the most logical one yet?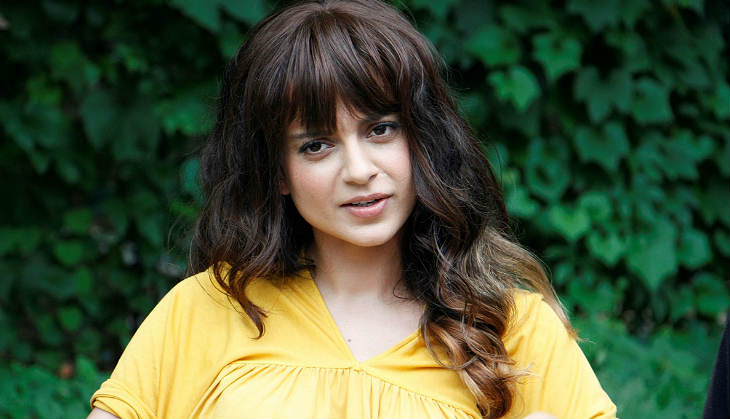 Kangana Ranaut says she has got no idol in her life (IANS)
On whether being in the limelight bothers her
Well, I think sometimes, a bit. I think sometimes a distant approach to a human being despite or in spite of them being celebrities, is needed.
When very humanly things are being discussed about us (celebrities) like 'how can her hair twist that way?' or 'how can her nose run?' these things get to be too much because I am just a Homo Sapien like you.
On who she considers to be her idol:
I think there are no standards and parallels that I draw. There is no certain somebody that I want to live like or I would want to have a life similar to. So, my own standards is (are from) my own life.
Also read: Kangana Ranaut thanks Priyanka, Vidya, Sonam for their concern during Hrithik Roshan controversy
Kangana Ranaut doesn't feel a need to join social media (IANS)
On how she deals with controversies:
It (the attention and controversies) does get a little too much at times, but, like I said, the most beautiful thing about life is that it keeps moving on.
Also read: 17 badass things Kangana Ranaut said about the Hrithik Roshan row and being called a witch & a whore
On social media and whether she plans to join it soon:
I am really not a person who likes, what you call, say, junk communication! There are no valuable ideas being exchanged out there. That's out of my very little understanding of social media.
Social media is very different. That's about a lot of personal space, where everyone has a personal opinion on everything. It is not something that is going to make a direct impact on anything. But do I want to take this seriously and consider it? When a person is criticising a set of ideas, there is another dimension that your brain opens up to. Do I want to see it like that? No, may be not... Because they are not bona fide critics, they are just people like you and I.
On launching her own fashion label:
That's actually a huge responsibility. Having your own label actually is like setting up an industry of your own. It's not easy to produce garments and it's not easy to set up a team of people. But right now I really don't have the time and experience to set up my own brand.
Also read: 8 things Kangana Ranaut said after Hrithik Roshan's tweet; Let Bollywood's Queen give you a few tips on relationships
-- Sourced from Durga Chakravarty, IANS