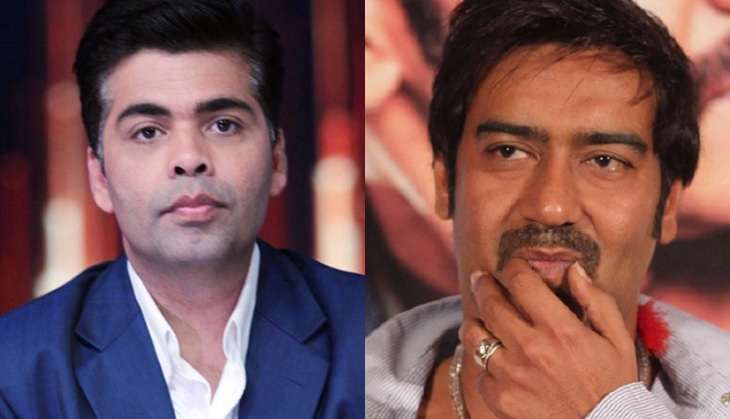 The clash between Shivaay and Ae Dil Hai Mushkil got ugly which resulted in a public fall out between Karan Johar and Kajol.
However the director in his biography admitted that there were problems in their relationship since a while and the Diwali clash put final nail in the coffin.
"I don't have a relationship with Kajol anymore. We've had a fallout. Something happened that disturbed me deeply which I will not talk about because it's something that I like to protect and I feel it would not be fair to her or to me. After two and a half decades, Kajol and I don't talk at all. We just acknowledge each other, say 'hello' and walk past," read Karan's book.
Johar further revealed that Ajay Devgn is inconsequential in his life and his actions never made a difference.
"Prior to the release of Ae Dil Hai Mushkil, a lot happened. Things were said, crazy accusations were made against me, that I had bribed someone to sabotage the image of her husband's film. I can't even say that I was hurt or pained by it. I just wanted to blank it out. When she reacted to the whole situation and put out a tweet saying 'Shocked' that's when I knew it was completely over for me. That tweet validated the insanity, that she could believe I would bribe someone. I felt that's it. It's over.
I wouldn't like to give a piece of myself to her at all because she's killed every bit of emotion I had for her for twenty five years. I don't think she deserves me. I feel nothing for her anymore. I don't even want to speak about her husband because it's inconsequential to my life now. He doesn't matter to me, he never did. I still don't want to say anything about her husband because I want to respect the history she and I shared."
We are waiting to hear something for Ajay Devgn's side now!