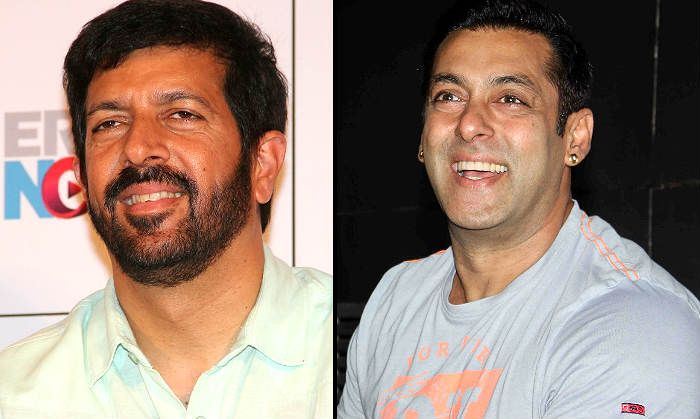 Filmmaker Kabir Khan's Bajrangi Bhaijaan with Salman Khan touched everybody's heart with it's subtle yet emotional story line. As Kabir Khan received a National Award for Best Popular Film Providing Wholesome Entertainment (Director) for the same film, he got nostalgic about his childhood in Delhi.
He revealed: "My father, Rasheeuddin Khan, was in the Parliament and screenings would be arranged for MPs' families. My mother would take my sister and me along to watch French New-Wave films and other world cinema. Initially, we were bored but got hooked later."
Today, as he once again gears up for his next film with Salman Khan, slated for release next Eid, Kabir Khan says he's at peace with the kind of bond he shares with Salman.
Talking about this next project, Kabir mentioned that while he could've easily made something on the lines of Ek Tha Tiger with same action and thrill, he decided to make something which is more appealing with its story. He explained:
"If I had felt the pressure, then after Ek Tha Tiger I would have made another action-packed Tiger that would have excited the distributors and not a warm, human story about a little girl. This time too, I went to Salman and after the narration he sad simply, 'Great story, let's make it.' And that was it."
It's great to see how Kabir Khan-Salman Khan have emerged as one of the most impeccable director-actor's jodis in Hindi cinema. He added:
"It's an interesting time for Salman and I. We enjoy a good working relationship and this is our chance to push the envelope. This film will be produced by him and I will line-produce it."
-- quotes from Mumbai Mirror