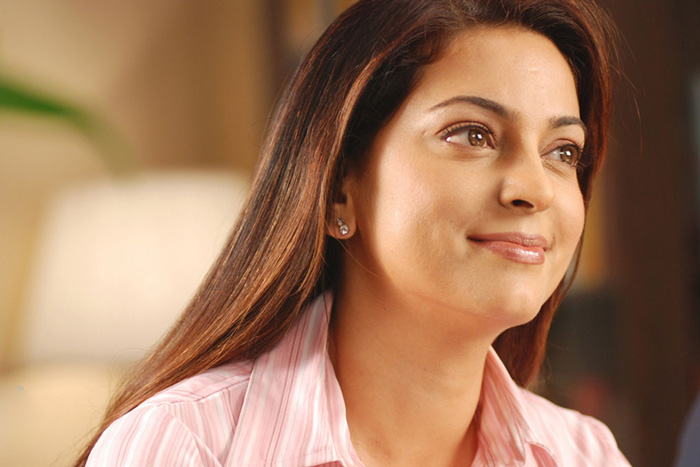 The actress has decided to start New Year with a new resolution and a new cause
Juhi Chawla has been associated with the cause of fighting against harmful effects of radiation by mobile towers. She has been busy trying to create an awareness about the cause and has been actively involved with it for a while now. The actress recently was made aware of the huge menace of usage of plastic and this has prompted her to take up that cause as well. She has in fact made it to her New Year resolution to create awareness through various platforms on the same.
Juhi says, "About 5 months ago, I was having a conversation with my family about pollution and environment, and something that my brother-in-law said about plastic was shocking. I was stunned when I looked at the statistics and it totally grabbed my attention. From then on I just wanted to know more and more about this issue. What I was learning was horrible. It is so disturbing that the use of plastic causes so much harm to the environment. I was told that there are islands of plastics in the ocean and I was shocked! In the North Pacific Ocean, islands of floating plastic are almost the size of Africa. That is not just in one ocean. There are 6 more such islands in all other oceans. Look at what is being done in our environment."
Juhi further adds, 'Plastic is a substance the earth cannot digest. It never decomposes. So from your toothbrush, pens, I mean every piece of plastic has toxic substances. There are chemicals put while making plastic and imagine that these substances you are putting in your mouth, touching it, giving it to little children and using it all the time. Drinking water too is being exposed to it. All these chemicals come out when plastic comes in contact with heat, wind and water. These toxins cause liver problems and hormone dysfunctions as well. We are actually turning blind, and using and abusing the earth with no thought. Look at the amount of toxic, dangerous waste we are creating. I will in the coming year 2017, continue to work on spreading awareness about the harmful effects of plastic, wherever possible."