From holidays, parties and movies to work outs and projects, this happy couple seems to be doing everything together. But the one thing that they are not doing is confirming their relationship. Not that there is any doubt about Bipasha Basu and Karan Singh Grover's couple-dom, as their comfortable body language gives it all away.
After Bipasha's surprise birthday bash photos came out, reports started floating around that the reason the couple is not going official with their relationship is Karan's ex-wife, Jennifer Winget.
According to the buzz, Jennifer was demanding a hefty amount in lieu of the divorce and Karan wasn't ready to oblige. However, in a heartfelt message on Twitter recently, Jennifer explained everything.
Also read: Bipasha Basu's Maldives pictures are equal parts hot and chill
She said she never demanded any alimony from her ex husband and that the media reports are false. She added that she still wishes the best for him. Here's what she said: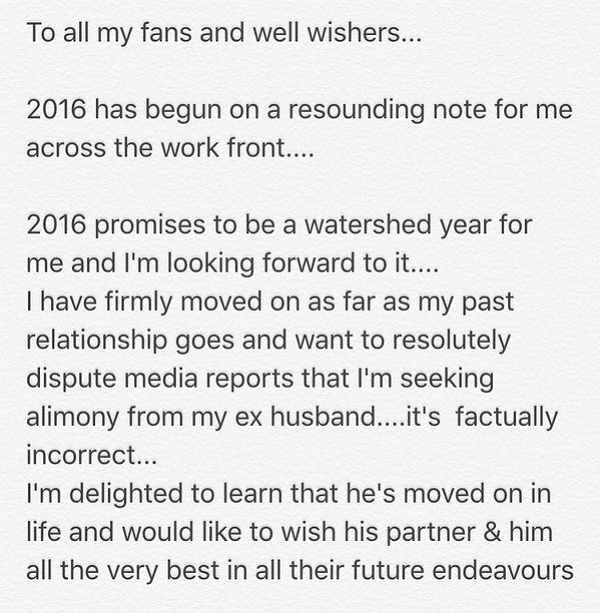 Also read: Here's the list of Bollywood's most controversial photoshoots
Jennifer and Karan made a handsome telly couple. In fact, they started dating each other during the shoot of their popular show, Dil Mill Gaye. However, the two decided to separate last year, but without any acrimony.
Meanwhile, you can check out one of Karan's recent Instagram posts here.
Did you also read between the lines like us?
Also read: These 23 pics of Shilpa Anand prove why she should come back on TV. We miss our original Dr Riddhima