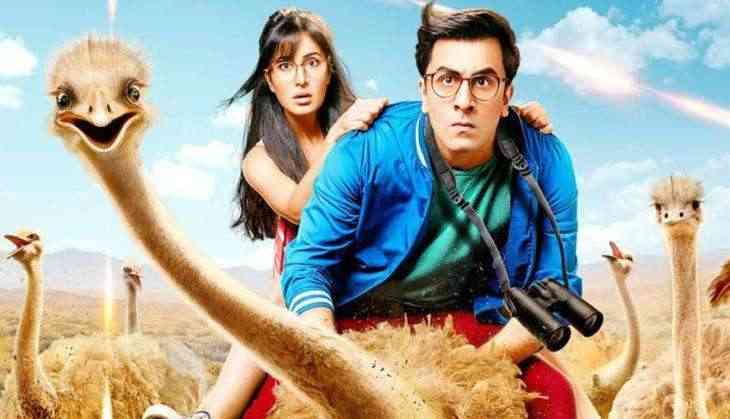 Jagga Jasoos new song has released 'Khana Khake'
Ranbir Kapoor and Katrina Kaif's most awaited film 'Jagga Jasoos' has already grabbed the attention of their fans. The audience is eagerly waiting for 'Jagga Jasoos'. After a long time both stars have shared the screen with each other. Almost all the songs of the film have been released and the latest addition in the list is 'Khana Khake'.
The new song of the film is quite different from the others. 'Sab khana kha k daru pi k chale gaye'. Along with the funny lyrics, the song also has interesting cinematography and choreography. The video of the song features Katrina celebrating the birthday of a man named Akash, who is probably her boyfriend in the film.
According to the report, it is after a very long time that any musical movie is being released in Bollywood. Earlier, Ranbir Kapoor had also done Rockstar, which was also a musical film.
All the songs released so far are running at the top of the chart busters and its new song 'Khana Khake' is also ready to be included in this list.