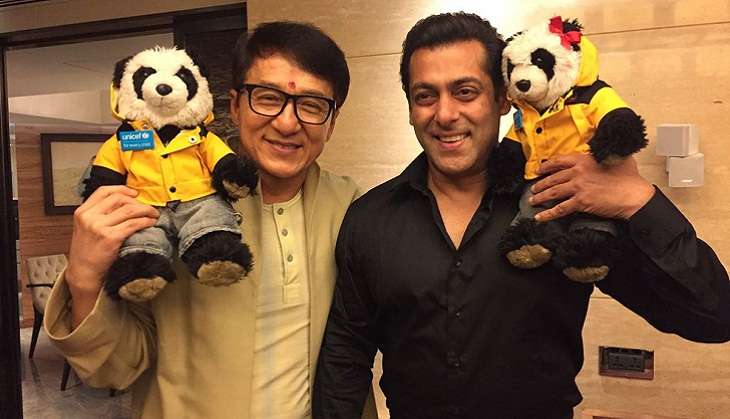 Jackie Chan attended a press conference in Mumbai for the promotions of Kung Fu Yoga wherein he revealed that Salman Khan and Aamir Khan are two of the biggest action stars in India.
Chan revealed that as an actor his job is to entertain the audiences even at the cost of breaking several bones. Speaking confidently about Kung Fu Yoga, he revealed that it was fun to be surrounded by Indians on the film sets and he would love to make a Kung Fu Yoga franchise.
Post the event, Chan had a surprise visitor at the 5 star hotel in Mumbai where the event was held. Bollywood superstar Salman Khan was spotted having a conversation with Jackie Chan for around 30 minutes before he left to attend a wedding.
The two even posed for a picture.
January 23, 2017