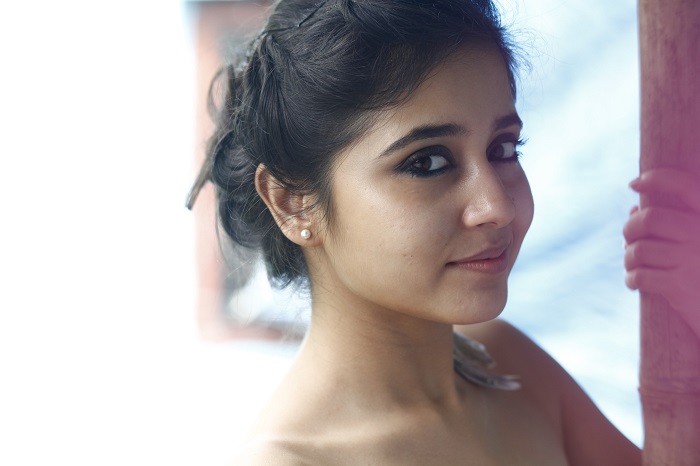 Actress Shweta Tripathi who debuts in Bollywood with Masaan interacted with Catch exclusively. In a chat with us, the actress spoke about her journey in Bollywood, directors she wants to work with, her upcoming films and much more.
HM: How did you sign Masaan?
Shweta: I was a part of one of the films co-produced by Anurag Kashyap titled Trishna and that film was my entry in the director's camp. This film is produced Anurag Kashyap's Production house Phantom. So it was quite an easy task to bag this film. I knew that Neeraj is an assistant director and he knew that I am an actor. He was working on a script for which he needed an innocent villager who likes to dream big. Neeraj started writing the script and Shalu's character keeping me in mind. When Neeraj narrated the script of Masaan to me, I was blown away by it, especially my part in the film. It is important for me to know the difference my character is making in the film. The entire film is a product for me and I know that people won't come to watch me alone in an ensemble cast film.
HM: How does it feel when your film gets recognition internationally?
Shweta: It is the best feeling in the world. For me the most important factor while signing the film is the script. I am always curious to know how this script will materialise on the big screen. I have struggled a lot before signing this film and when you get to know that your first film is getting international recognition, it feels very great. Richa Chaddha always tells me that she envies me as my first film is getting praises across the globe. When your film gets a standing ovation abroad, you get the feeling that yes I invested my time in a product which people loved.
HM: Producers of your next film Haraamkhor are also planning to premiere it in Cannes. What are your expectations?
Shweta: It feels great. Like I said before, it makes me feel confident about my choice of scripts. One of the veteran directors told this to me 'Tumhara talent kuch samay tak daba rahega, uske baad bahar zarur ayega'. So this is the thought which comes to my mind. I take a lot of time to choose my scripts and the result I am getting is over whelming. In India, everyone likes to comment on two things - cricket and films. And that's the response which really matters the most to every filmmaker. I am happy that my parents will feel proud post the release of both Masaan and Haraamkhor. Films release every Friday, but my film being premiered in Cannes is a great achievement. Even Haraamkhor has been screened at seven film festivals and we have got a great response.
HM: How was it working with Richa Chaddha?
Shweta: Richa and I have worked together in the past too, so it was very easy for us to bond on the sets. We were a part of same acting workshop in the past. I was blown away by Richa's performance in Oye Lucky, Lucky Oye. I always wanted to work with Richa as she is a good actor. There are different kinds of people in the industry like actors, glamorous people and many more. I have always wanted to work with two people - Richa and Nawazuddin and I am working with both of them in my first two films.
HM: Which directors you want to work with in the future?
Shweta: In Bollywood, I want to work with Anurag Kashyap, Vishal Bhardwaj, Imtiaz Ali, Zoya Akhtar. These are the best directors of Bollywood and I feel every actor would want to work with them. They are masters in their art.
HM: What is your take on the commercial cinema in Bollywood?
Shweta: I don't have any problem with commercial cinema as long as there is a quality in them. It is necessary to balance between entertainment and good cinema. Take films like Zindagi Naa Milegi Doobara or Dil Dhadakne Do, they are quality cinema but at the same time entertaining. Most of the films made under Excel Entertainment are commercial but at the same time have a strong script and the films are also making money. Have a look at the quality of acting, music, production values in such films. I don't like when people comment 'The film was not bad' or 'Her performance was not bad'. What do you mean by not bad? When we watch Hollywood Films, we say 'Oh wow what a fantastic film', for how many Bollywood films do we say this? Why can't we make such films? I feel if the superstars concentrate more on scripts than the '100 crore, 200 crore' clubs, it would be great.
HM: Actors you want to work with?
Shweta: Nawazuddin once again, Ranbir Kapoor, Ranveer Singh and Amitabh Bachchan. Your performance improves automatically when you work with good actors.
HM: Tell us something about Haraamkhor.
Shweta: Haraamkhor is a film about a 16 year school girl who madly falls in love with her married teacher. I play the school girl whereas Nawazuddin plays the role of a teacher. It is a very innocent film which shows different layers of love.