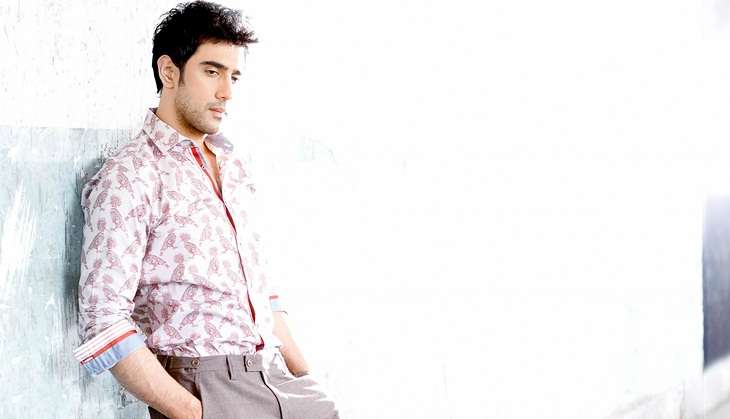 Amit Sadh made his mark with Abhishek Kapoor's Kai Po Che which released in 2013. The actor did couple of films here and there but last year, he again made his comeback of sorts in Salman Khan Starrer Sultan. This year the actor has two back releases in the first half of year that is Running Shaadi.Com and Sarkar. The actor speaks about his film, co-stars and upcoming projects
The film has been delayed, so was it difficult for you to wait for its release?
It was a long wait; it is bit difficult for small film to get right date, distributor, and window. It was about to release last year but it got delayed because of all big films releasing back to back. We thought of releasing it post Sultan in September but due to some reason or the other it kept getting delayed. The good thing is that it is releasing now. We are very happy.
Were you anxious during this period?
Yes, I was anxious, I showed it to my friends and they liked it. But that would have not helped us to release it, we wanted to release on right time and thankfully, we got that now. Today stars like Shah Rukh Khan and Hrithik Roshan are going to release their films on same day. So it becomes difficult to find perfect release date. It was a bit disappointing initially to wait for a release but you know that content it good and eventually it will release and reach the audiences.
How was it working with Taapsee Pannu?
Taapsee has become my good friend, we like each other; we shared a certain amount of comfort level while working with each other. I have also done a short film with her which is directed by Tigmanshu Dhulia.So we have worked together for quite a few projects and we have share a good bond.
How hard it was for you to be away from the screen for past few years?
In my life everything happens slowly and late. In these three years people thought I am just doing time-pass. Even my friends would ask me why I am not working. I would tell them that I am working but my films are not releasing. So this year all my pending films are releasing. Sarkar 3, Yaara, Raagdesh and Running Shaadi.com.So I hope all of them do well at the box office. I don't think you have to remain in limelight to get noticed in the industry. I feel if you are working hard and your work is appreciated then you will be able to leave your mark on audience and will give me work.
Are you in touch with Rajkumar Rao and Sushant Singh Rajput?
We do not get time to hang out as they are busy in their work. But I meet Rajkumar and I am happy for both of them as they are doing a good job.
What are your upcoming projects?
My next is a story of a shooter and I have to train myself in shooting. Gagan Narag is helping me to learn the sport. It is a biopic but there's still time and I won't be able to reveal much about it as I have signed a contract. I think life stories of real people always attract and inspire the audience. It is a different experience to see someone's struggle and victory and you can connect with it. It is challenging for an actor to portray the character on screen with ease. Sarkar 3 is releasing on March 17 with Amitabh Bachchan.I got to learn a lot from Mr .Bachchan and Ram Gopal Varma. I won't be able talk much about it, but I can tell you the character which Kay Kay Menon played in first two parts is back in this film.