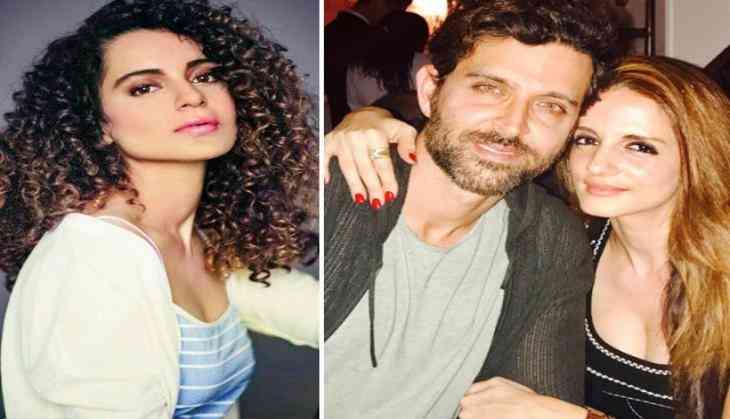 It was very shocking to know about Hrithik Roshan and Sussanne Khan headed for a divorce in 2013. The duo was blissfully wedded for 14 years. Hrithik and Sussanne dated each other for their high school education. Post their separation another news exploded in the news of Hrithik and Kangana Ranaut rumoured for dating each other.
However. The recent reports suggest that Hrithik Roshan is planning to meet his ex-wife to confess about he alleged an affair with Manikarnika actress Kangana Ranaut. As always Hrithik has refuted the news over his affairs with Kangana Ranaut, but it seems life Hrithik is coming in front of Sussane to confess his relationship with Kangana after long 2 years legal fight.
All you need to know about the ugliest fight between Kangana Ranaut and Hrithik Roshan
In 2016, Hrithik Roshan and Kangana Ranaut slapped each other with legal notices, since then the controversy of the duo's affairs has taken infinite twists and turns without a definite conclusion in the matter. In a series of tweets, Kangana expressed her thoughts saying, "These small minded people should know Kangana is not here to fight them, she has a higher purpose and bigger cause." She further added that when they laugh at her, gang up on her and humiliate her, the joke is on them.
In 2010, the duo worked together in a film Kites and later in Krrish 3 in 2013. Since then the rumours started making rows about their affairs and to have come close during the shooting of the movie. The rumours about their affairs gained momentum after Hrithik separated from his wife Sussane Khan in 2013, and for which Kangana was said to be the reason.
When asked about Hrithik in 2015, Kangana told the Indian Express, "Ab main kya bolun? I don't want to comment on this. Jo Hoga pata chal jayega." Kangana responded with a 21-page reply. The notice said, "She is not some dim-witted teenager who has been smitten and that whatever happened between the two of them was with the full consent of both parties."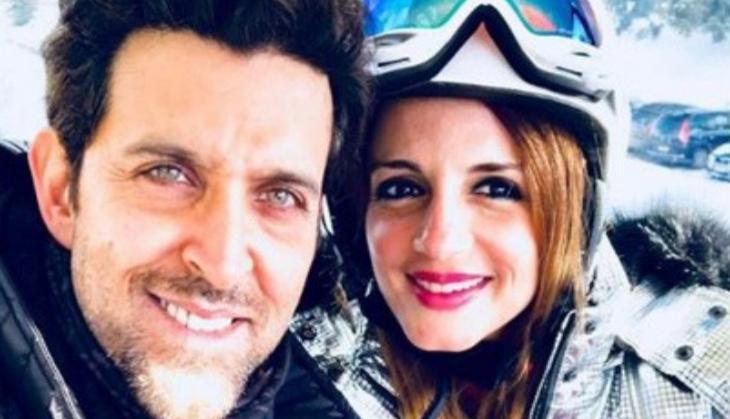 However, it is 31st March today and since April fool is approaching and in case you believed this story, we just want to let you know that you have just become one! We would also like to suggest you. The reporting thing our report suggest it that you are our 'April fool' and now that you have become the fool, don't be the lone fool in your circle, share this story to your friends and see if they believe it or not. Happy April Fool Day! Well, we wish that Hrithik and Sussanse live happily ever after. And hopes they come together.
Also read: Race 3 actor Salman Khan's nephew Aahil turns two, birthday celebrated in Dubai; see video