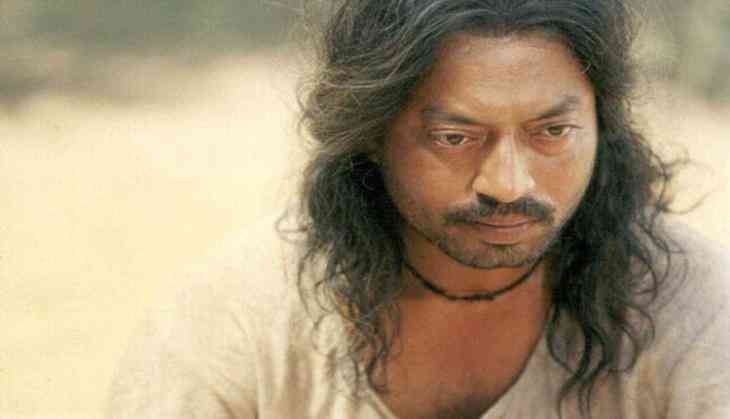 Irrfan Khan reveals about his 'rare disease' says, I have been diagnosed with 'Neuroendocrine Tumour'
Bollywood actor Irrfan Khan has revealed about his rare diseases that are being discussed since he has posted it on twitter that he is going through a serious illness.
Now today the star whose film Blackmail is going to hit the screens released a statement on his Twitter account. He posted:
"Life is under no obligation to give us what we expect - Margaret Mitchell"
"The unexpected makes us grow, which is what the past few days have been about. Learning that I have been diagnosed with Neuroendocrine Tumour as of now has admittedly been difficult, but the love and strength of those around me and that I found within me has brought me to a place of hope. The journey of this is taking me out of the country, and I request everyone to continue sending their wishes. As for the rumours that were floated NEURO is not always about the brain and googling is the easiest way to do research ;-) To those who waited for my words, I hope to be back with more stories to tell."
March 16, 2018
The actor has told that he is going to foreign for the treatment and wishes his fans to pray for his best for his treatment and health.
Also Read - Irrfan Khan's and his rare disease: All you need to know about neuroendocrine tumor
March 5, 2018
This is to notice that the actor came into discussions when on 5th March he posted a statement in which he revealed that he has got shocked when an unknown disease has grabbed him. After that, he became part of discussions at every media platform and Bollywood corridor.
Also Read - Farhan Akhtar's ex-wife Adhuna shares photo with her boyfriend; here is how the star reacted