Irrfan Khan is gearing up for the release of Madaari, directed by Nishikant Kamat. The film, which also stars Jimmy Shergill, is a socio-political drama that is built around the theme: Desh So Raha Hai (The country is asleep).
In an exclusive interview with Catch, Irrfan Khan opened up on why Madaari is an important film. He spoke at length about what motivates him to be an actor and also talked about why Bollywood should work to create content which will appeal to a universal audience. Excerpts:
Are you satisfied with how Madaari has shaped up?
Yes, I am. I'm happy with the way it has come out. This film has a very unique kind of voice and appeal. Both Nishikant and I were very curious and stressed because we were trying to put in those two elements together in this film which are not generally put together - emotions and thrill - without letting any one of these elements loose out on their power.
Do you think that Madaari manages to communicate the message it was intended to disseminate?
Madaari, in its true sense, is collaborative art. It may or may not be exercised on screen or practiced but it is true to its sense. The story of the film is same for everyone on papers but everybody on the set sees it from a different perspective. For Nishikant (Kamat), Madaari holds something different. Our cameraperson viewed it from a different perspective and so did our editor, art director, musician and other people associated with it. I do think that the emotions in the film have come out really well and it is a common man's film. He will relate to it.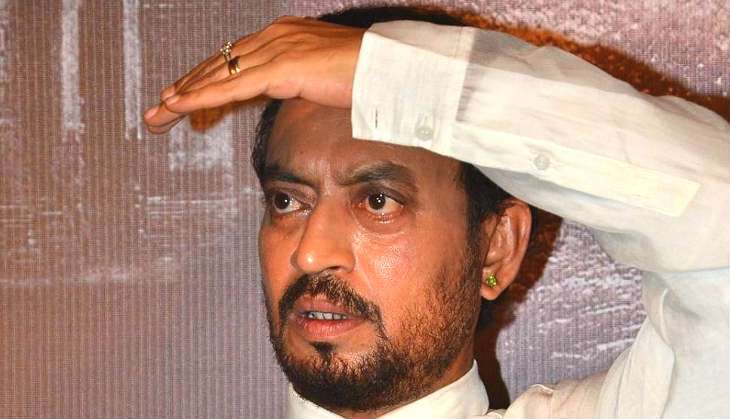 Jimmy Shergill told Catch that he thought Madaari was a "platform for common men to vent out their frustrations with the system". What is your take on this?
Madaari is definitely about addressing the angst of a common man. It also challenges your complacency. You become complacent most of the time. You are not aware about the things around you. You just react according to the way that you have been programmed by the information that reaches you through the media and other sources. So you become a kind of an automatic machine. You reflect whatever has been told to you. So that's why the byline (of the film) is 'Desh so Raha Hai.'
Madaari addresses the complacency of a common man. It tries to get the common man to realise that they need to change and question the system. One must always question if the system is running for us or for the ones who are running it.
How important is it to have a film that entertains viewers while giving them something to think about?
This is the most important thing for me. It is the only thing I want to do. If forced by the circumstances or due to any other means, I am not able to do that, I will feel that I am unfortunate.
I'll feel that I am not doing justice to my profession. What triggers me to do films is that here I want to reflect my inner world, the outer world where I am living in and my fantasies in my craft. That is what makes me feel alive. This makes my profession relevant for myself.
You have worked with a child actor in Madaari. Will the film also appeal to children?
I believe it will. Madaari appeals to the people of every age group. That is why I am specially screening it for the kids in Mumbai. There is an element in the film which talks about a father-son relationship. I want to know what their perception towards the things happening around them is. I want to know what they think of the society they are growing in.
Why was Madaari chosen as the title for the film?
It is a metaphor. It is build around the play of Jamura and Madaari. Till the time you're jamura, you feel powerless and you always wants to be at the controlling place where Madaari is. That's why the title.
You have been trying to strike up a conversation with politicians like PM Modi, Arvind Kejriwal and Rahul Gandhi. Is this only a part of the promotions for Madaari or is there something more to it?
I am in this zone for a while now where I have been thinking about the socio-political arena we are living in. There are so many questions around us. I have been thinking about the system. Even when you are not doing a film based on the socio-political drama, there are so many questions that you can see arising. And I felt that it's a perfect time for me to talk to them.
In one of your recent interviews, you said that the industry is scared to make films on politics. Please elaborate.
We don't have a culture of making films on politics. And I can't give you the reasons. You yourself find them out. There was a time in the industry, probably in 60s or 70s, when we were making films about our lives. We were reflecting our lives through cinema. But, after that we stopped doing that. Yes, we are creating stories and making good films but these stories have nothing to do with our lives.
But, don't you think this is changing?
Yes, it is changing. It is changing drastically and it is changing for the better. There is an audience now who is eager to watch cinema which is relevant, topical and which is identifiable and credible. They are looking for cinema where they can rely on the information provided by them (films) and where they can see that what these films are communicating is correct.
For instance, while we were making Paan Singh Tomar, we were conscious of even what kind of outfit was I wearing for a particular scene. We were very clear that people should not be misguided. We wanted them to rely on the information we were giving. I believe in that credible cinema. That's how I believe the definition of entertainment is changing - that there should be credibility about the information and there should be engagement with the audience as well.
They call you a 'thinking actor'. What does this term mean to you?
I think everybody is a thinking actor. I don't think that all the stars who have been ruling the viewers' hearts for the last 20, 30 years are not thinking. They are smart people. They are very few though who are made out of their 'star background' like if somebody gets a good break because of being a star kid and then becomes famous instantly.
But stars like Akshay Kumar, Shah Rukh Khan, Aamir Khan and Salman Khan among others are very much aware themselves. They are constantly putting in effort to enrich their craft. They are in the business with their own intelligent minds.
You have worked with projects in Hollywood. How different is it from the work culture in Bollywood?
They are very compartmentalised, which has its both pros and cons. But this makes the work very systematic. As far as narrative goes, their information is credible. Even if they are making a science fiction film, you'd find logic in it. They have created their own language of cinema. More than anything else, they create content for the universal audience. Other film industries don't do this. We do not target the world audience. We should create more and more stories which are general in nature.
Have you ever thought of taking any of your films to the West?
I would love my film to reach there. Why wouldn't I? But I would like it to happen organically - the way The Lunchbox did. There are a few films of mine which have travelled and people are aware and curious to know about them. I just don't want to force this travelling on my films. If my film is good, it will travel the world.
Madaari has a good storyline, a good director and a good starcast. But what is your favourite aspect of the film?
I think the emotional aspect in it. I have never done any film that demanded such an emotional investment in it. I have never felt scared before doing any emotional scene. But here, it was so scary for me that when I was done shooting a scene, I used to request my director not to make me relive the moment again in the dubbing theatre. But I had go through it again and it was an emotional trauma for me. Madaari really tears your heart apart.
Why is it that you always choose to play characters with complex layers?
I think I have been fortunate enough to have got the characters I wanted to portray on screen. But at the same time, I have not been fortunate to play many other kind of characters that I still want to play in films.
I would like to play the fun characters as well the way I am in real life but I am very clear that even those quirky character should reflect a shade of life. Like Piku, which is about life, which is fun but is also a pleasing film and makes you aware about yourself and which creates a new trend that there's a film where a female is the lead. I would really rather do those kind of films than such intense dramas that I have been doing so far.
But I have to survive in the industry. I have to keep pushing myself for my space here. So that I can get the power to choose my stories. Sometimes, there are issues which are closer to your heart like Madaari. As an actor, you feel that it's your responsibility to tell this story and be a part of it. But, I would like to do romantic films, light films, comedies as well.
Who is Irrfan Khan today and where is he headed?
Who knows? I am still discovering myself. I am trying to make sense out of my life which is a kind of puzzle. And that's how life is, I believe, for everybody. It is a puzzle. I try to solve it with my experience and not by how I have been told by others. You should judge your life on the scale of your own experience. Even if it is a question of faith. Experiment and view it from your own experience and then take it how it comes out as. That is the simple thing I am doing. I don't know where my life takes me after that. No body knows. The only thing that we have in our hands is making choices.
Do you think that the day is here where you have built an audience that flocks to theatres to watch you and not your films?
No. And I don't want people to ever come to the theatres only to watch me. I think that will be my death - both as an actor and as a human being who wants to communicate something through his craft. The day people will just start looking at me and not at what I am trying to give them or what my stories are offering to them, I would think that my downfall has begun, and it is leading to my death.