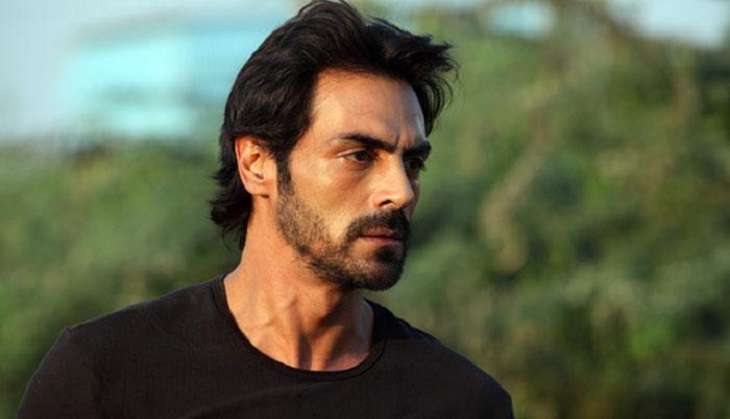 When Arjun Rampal made his debut with Pyar Ishq Aur Mohabbat in 2001, he was branded as a good looking ex model with limited acting abilities. But over the years, Arjun has honed his craft and worked with some very good directors to emerge as an accomplished actor who has even bagged the National Award for Rock On. The handsome hunk talks about his journey so far and his forthcoming films.
With Rock On 2, you have completed 15 years in Bollywood. Do you look back on your journey with happiness?
I am just happy I have survived (laughs) in this industry for 15 years. I should thank my stars that I keep getting good work that lets me continue doing what I love. It's nice to keep feeling different emotions; it keeps you young, alive, on your toes. I am very grateful to the film industry as it has given me so much. My journey depends on my next 15 years, which will again be a roller coaster ride.
Your last few films haven't done well at the box office. How do you tackle failure?
Imagine, the man who made the light bulb - Thomas Edison. Imagine how many bulbs he must have blown before he created a light. When he created the bulb nobody thought about the other bulbs but each and every bulb which blew up taught him how to make the light bulb. That's how it is -- every failure teaches you how to go closer towards your goal. The most important thing in life is to have a goal. In my case, I say that I want to be remembered for doing good quality cinema and I want to be known as a versatile actor. Yes, I have not chosen an easy path, I will have a lot of many failures but the ones that will be successful will be remembered.
Fortunately for you, now you have several films coming up.
I didn't do any films for a year because I didn't like any film which had come my way. Now there is Rock On 2 and Kaahani 2. I have not worked with Sujoy Ghosh before but I really liked what the film was trying to say, and the performance that I could bring to my character. The first Kaahani did really well and I hope the same holds true for this film. I am also doing a film called Daddy which is a biopic, and then there is Aankhen 2 which is an ensemble film.
In the original Rock On, you were shown to have a love-hate relationship with your onscreen wife. How did you real-life wife react to the role?
She loved it! There's a dynamic connection between Shahana Goswami and me -- this small girl is trying to bully this big guy and he does get completely bullied by her. The guy tries to do everything to make her happy -- all the girls like that. My wife got very emotionally moved when she saw Rock On!! she was really happy with it.
You did well in the first Rock On. Was it difficult to continue in the same emotional vein in the sequel or is your character different?
We all had thought that there definitely should be a sequel but it took eight years because it was important to figure out the story. The idea was to have the same characters but explore where they are now after eight years. It is nice that they have shown my character Joe in a totally different light -- he looks very different; he has achieved quite a bit in life. It was nice to explore how music evokes nostalgia. I thought it would be difficult but I swear to God, within three days of reconnecting with the team, Adi was Adi, KD was KD and Joe was Joe.
Shraddha Kapoor is the new addition to the band. How was it working with her?
Initially, I wondered how this girl is going to fit in because she is from a different generation but that is part of the film's story. She comes from a different generation and joins the band to find her way. When they told me that Shraddha is going to do the role, at that point I have not seen really any of her movies or interacted with her. But when I heard what she has done with her vocals, it was very encouraging. It's amazing how this new generation of kids is so focused. They understand everything. She has been a huge fan of Rock On. We all spent a lot of time together shooting in Shillong and later in Mumbai where I got to know Shraddha really well. She is the perfect band member. She has unbelievable screen and stage presence and is superconfident without being overconfident.
-- Ami Seth (Bollywood News Service)