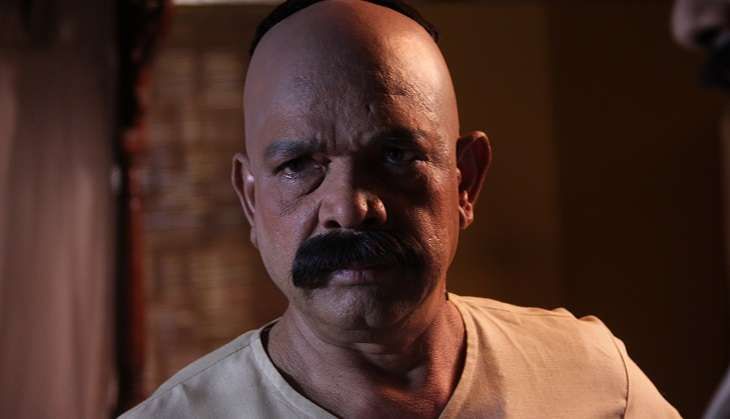 There's a new name in the list of Indian actors going international. This time, it's veteran actor Govind Namdev who's very popular for playing negative characters in films like Satya, Bandit Queen, Virasat, Satya, Kachche Dhaage, Mast, Thakshak, Phir Bhi Dil Hai Hindustani, Pukar, Raju Chacha, amongst others.
The actor is now gearing up for his Hollywood film, Solar Eclipse: Depth of Darkness, where he plays the character of Morarji Desai.
In an exclusive chat with Catch over a call, the actor explained how this film is different from the others made on India's independence struggle and more. Excerpts:
There have been many films on India's Independence struggle in the past. How is Solar Eclipse different?
The film's USP is that it's not about one character. It is about officers, freedom fighters and other influential people in particular situations during that time. Solar Eclipse focuses on situations rather than personalities. Situations that the public might not be aware of by now.
Tell us more about your character in the film.
It's set in 1940s during India's struggle for independence. That time, Morarji bhai used to be the Home Minister of Bombay state. The story focuses on Hindu groups of nationals who blamed Mahatama Gandhi for the Partition. They planned to assassinate Gandhiji and the entire processing happened in the state of Bombay itself. Now, being the home minister of the state, there was a big duty on the shoulders of Moraraji Desai. I have played this character in stages. There was an innocent part of him while there was also an authoritative part in his personality. He was had an emotional bonding with Gandhi ji. He was a fan of non-violence. So I had to portray all those shades of him.
How easy or difficult was it to play Morarji Desai on screen?
I told you that I had to portray my character by keeping in mind the three stages of Morarji Desai's personality. We have shot both in English and Hindi. I had to work on the language. There used to be a particular English-speaking accent of people in 1940s. Also, the fact that since the softness in his stance had to be evident even when he's showing his power -- I had to take care of all this. When you are playing a real-life character, you have to take care that you're not misconstruing facts.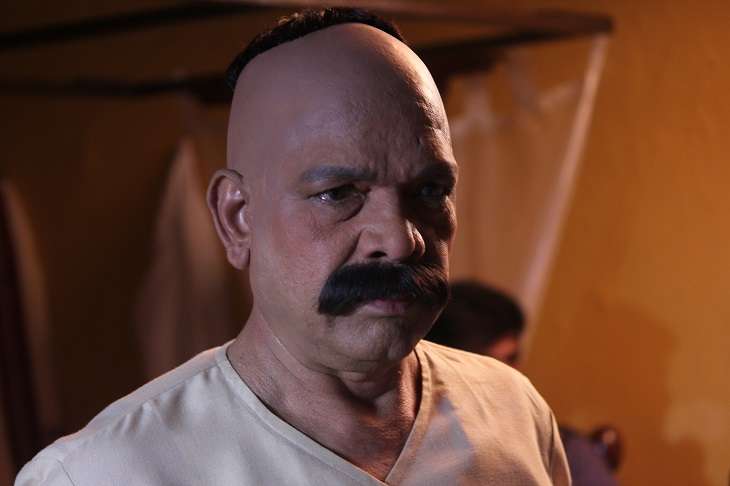 Govind Namdev
You are known for playing negative characters in Bollywood. Did you happen to do such characters by chance or was it a conscious decision?
I had taken up negative characters by choice. I used to do theatre in Delhi and I was quite well known there. So when I moved to Mumbai, I decided that my audience in Delhi should not feel like that I left something respectful to take up something which is not worth my efforts. When I entered the industry, I saw that there are only three characters that the audiences give importance to in films -- hero, heroine and the villain. That moment I decided to do only negative characters and worked in that direction. Prem Grant, Virasat, Bandet Queen; all my characters have also been different from each other despite the fact that they all were negative. I also do positive characters like I did in Wanted and Kache Dhaage. But, I make sure that my character has a meaty part in the film.
What are your upcoming films?
Jugaadu No. 1, Shaadi Toh Banti Hai and there's one more film that I am doing with Arbaaz Khan.
Solar Eclipse is a Hollywood feature film. What difference do you find in the work culture there?
I think the work culture in the West is quite structured. Right from at what time you would wake up, have your breakfast and be on the sets, everything is planned. I won't say that Bollywood doesn't have it entirely.
You were seen on the small screen for a while. Why are you not doing TV shows now?
I am not doing TV since last 10 years. I think it's a really demanding job. If you're doing TV, you can't do anything else. It requires most of your time. When I was doing TV, I realised that I stopped getting offers for films because filmmakers used to think that I won't be able to contribute to their films much. So, I made a commitment there. The other reason was that you don't have creative satisfaction on small screen. Since there's less time and more work, you have to just do what your director has told you.
You are working in the industry for more than 24 years now. What kind of work you want to take up now?
I want to do work the way Amit ji (Amitabh Bachchan) is doing. You see the characters he plays, the kind of energy he has and the maturity he puts into his characters -- it's incredible. I want to use my experience to portray characters on screen. That's the one thing I want.