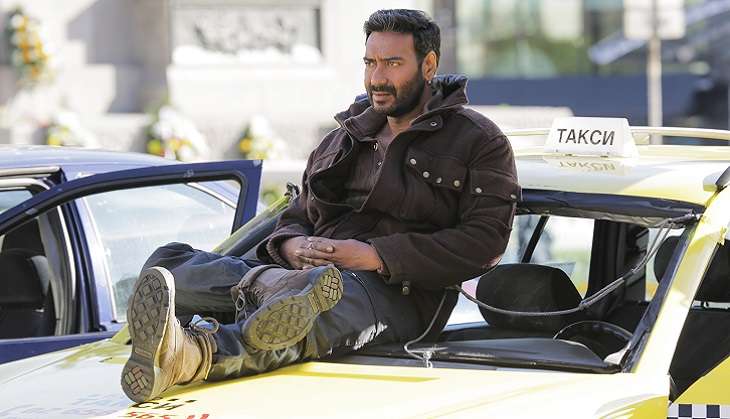 Ajay Devgn's Shivaay is one of the most anticipated films of the year. Anticipation for the action film grew by leaps and bounds after the launch of the theatrical trailer launch in August 2016.
While it goes without saying that viewers are eager to watch the film later this year, Devgn is keen to show off his labour of love - which is touted to be the actor's most ambitious project till date.
Ahead of the release of the film, Devgn spoke to Catch about the action caper. The actor, who appeared to be confident about his project, admitted that he was overwhelmed by the response the trailer and songs of Shivaay had garnered. Excerpts from the interview:
The emotional aspect of Shivaay was unveiled after the action-packed trailer. Was this all a part of the plan?
It was a conscious effort from my side to showcase the emotional aspect in the film following the action packed theatrical trailer. People also said that not much was revealed in the trailer, but if you see my song promos, you will start connecting with the story. My songs tell a story and that's why they act as promos. Technically, Shivaay is an emotional film. Of course we have a lot of action, but action is a part of the emotions.
Do you plan to release another theatrical trailer of Shivaay?
I want to make one more trailer but I am thinking if I should or shouldn't because there is no significant release in the coming few weeks with which my trailer can be screened.
Shivaay is touted to be your dream project. What inspired you to make this film?
The story has been created later. It is the emotional thought which inspired me to make this film. I connect to the father - daughter emotion very well. I weaved a story around the bond. The story can be as simple as possible but it is the screenplay and presentation which makes the difference.
Also Read: Shivaay vs Ae Dil Hai Mushkil: Choose your pick with the help of this simple core study
Will the action in Shivaay live up to the hype?
I promise you that the action sequences in the film will be bigger than the trailer. I have hardly shown you anything in the trailer. We have around 7 to 8 action sequences in the film.
Many have been comparing the scenes in Shivaay to blockbuster Hollywood action films.
Youth of our country feel that Indian films are tacky in terms of visual effects. But here we have tried to come up with something that is at par with, if not better than, Hollywood films. Many people from across the globe have told me that they've been blown away by the trailer. I am proud that a film like Shivaay is made in India.
Ajay Devgn in Shivaay
What is your take on the Box Office clash with Ae Dil Hai Mushkil?
The audience gets divided. Eventually what will happen is that the better film will take the lead. I am not talking about the first day because it is a pre-Diwali day and we can't expect a very big number. By the time we come to Monday which is the biggest day, the audience will know which film is better and that one would take the lead.
How much do Box Office clashes affect professional equations?
I think Rustom and Mohenjo Daro was a healthy clash at the Box Office as they were not fighting. It is very sad that our clash got ugly.
Also Read: #CatchFlashBack: When Ajay Devgn almost worked with Shah Rukh Khan and Karan Johar!
What is the budget of Shivaay? Has the film gone over the budget, as is being reported?
The information circulated about the budget of Shivaay is completely wrong. The budget of the film is the same as any other Ajay Devgn-starrer. There is no pressure on the producer (me) or the distributor. I will give you an example. If you make a film in Rs 10, the directors and actors take Rs 7 and you have to make a film in just Rs 3. But over here, I am the actor and director, I put all 10 inside. That makes the scale very big and gives me a lot more money to invest.
Why did you take nine years to direct a film after U Me Aur Hum?
I don't want to take up film direction as a business. I would direct films only when there is a story which I emotionally connect to. Hopefully the gap between Shivaay and next directorial will be not much.
Are you open to directing other actors in your films?
I would love to direct another actor in a film. Acting and directing is a very tiring process and I would love to just sit there and narrate the sequences.
Do you think Bollywood actors should act in more films per year than they currently do?
We should do as many films as possible but it depends on the kind of films we are acting in because films like Shivaay do take a long time to be made. I will have two releases next year.
Let's talk about your stance on Pakistani actors. If Shivaay starred a Pakistani actor, would you change your stance about banning them from Bollywood?
I would have followed the public sentiment. As I said earlier, things which are already made is not their fault. Films which are going to start, we should take care that we don't cast anybody till things are under control.
Shivaay releases on 28 October 2016.
-- Edited by Blassy Boben