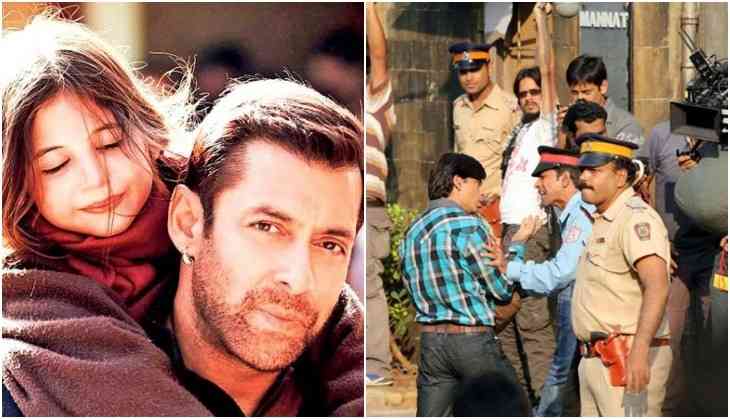 In Pictures: From Fan to Bajrangi Bhaijaan, Bollywood films that were shot at the real houses of actors
In many of the Television or movie scenes, you might have noticed the fans of many Bollywood actors and actresses standing outside their house just to get a glimpse of them and wait for them eagerly.Today we are going to tell you about some of the Bollywood films that were shot at the real houses of superstars so that they can bring more reality in the scene and the film. Sometimes there comes a demand for a scene that needs reality so the superstars themselves suggests filmmakers to shoot the scenes in their own houses.
Well there is no denial in the fact that that the houses of superstars like Shah Rukh Khan's Mannat, Salman Khan's Galaxy Apartments, Amitabh Bachchan's Pratiksha and many are no less than any tourist palaces in Mumbai. Here we have brought you the films that were actually shot in the real location (residences) of Bollywood actors.
Ki and Ka film scene
There was a scene in the film of R Balki where the leading character Kabir goes to meet Big B and Jaya Bachchan at their home. So to make it look more real, the team shot the scene at Big B's house Jalsa itself.
Also Read - Bharat: After 30 years of Maine Pyaar Kiya, Salman Khan to play the role of a 18 years old boy in Ali Abbas Zafar's film
2. Bajrangi Bhaijaan - (Salman Khan - Kareena Kapoor Khan)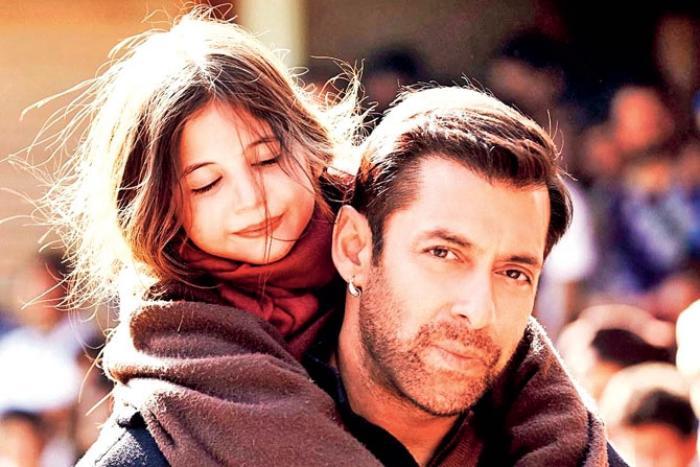 Bajrangi Bhaijaan image
Some scenes of Pakistan were actually shot at Salman Khan's own farmhouse in Panvel called 'Arpita Farmhouse'.
3. Bombay Talkies (Rani Mukerji - Randeep Hooda)
Bombay Talkies scene
Bombay Talkies was a film that was a tribute to the Indian cinema for completing 100 years. In this film, one segment was directed by filmmaker Karan Johar and Rani Mukherjee and Randeep Hooda were in the lead roles. The scenes of the leading pair's house were actually shot at Karan's own house.
Also Read - Thugs of Hindostan star Aamir Khan leaves 100 crore 'Salute' for 1000 crore 'Mahabharata'
4. Fan - (Shah Rukh Khan)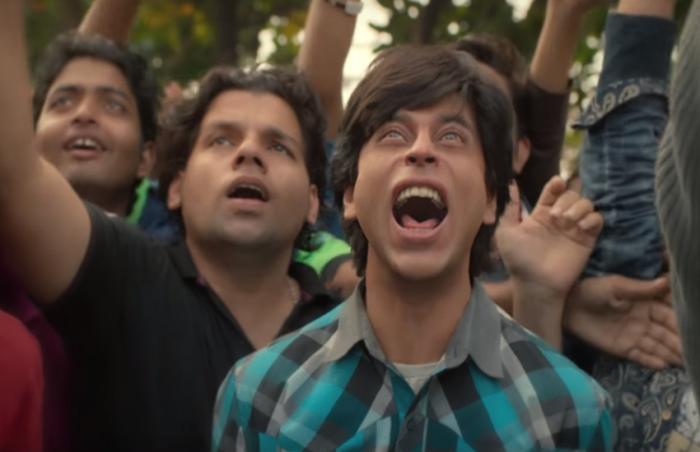 Fan SRK Still
Bollywood film Fan featuring SRK in the lead role is that where the actor played the role of himself in the film by changing his name to Aryan Khanna. So the director Manish Sharma shot most of the scenes of Aryan Khanna's house at SRK's own house Mannat.
5. Veer Zaara - (Shah Rukh Khan - Preity Zinta)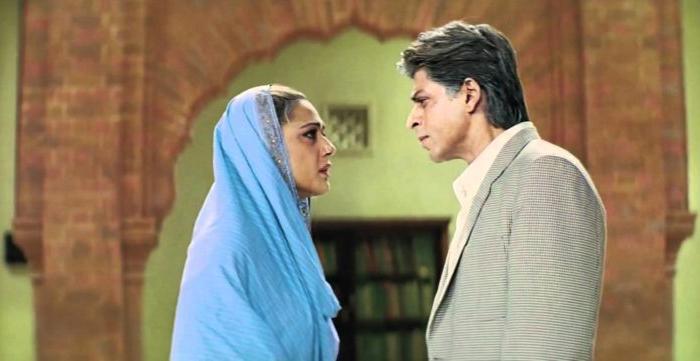 Veer Zaara still
The legendary filmmaker Yash Chopra shot all the scenes of Zaara's home and the court of Pakistan at Bollywood's Nawab Saif Ali Khan's Pataudi Palace. Not only this even some scenes of Raanjhana were shot there.