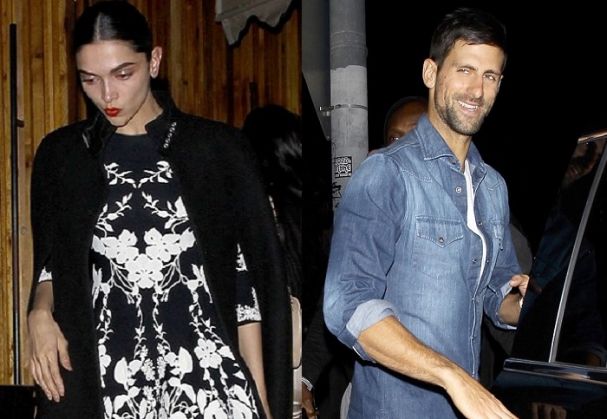 Bollywood actress Deepika Padukone, who bagged a role with Vin Diesel in the third instalment of the XXX franchise, is currently in Los Angeles shooting for the much anticipated film.
It seems the actress got a break from the packed schedule of the action film as she was spotted spending quality time with number one Tennis player, Novak Djokovic. The two were spotted at a bar in LA late in the evening.
While Novak Djokovic looked suitably styled for the low key evening, Deepika Padukone pulled off a monochrome colour scheme.
After Bajirao Mastani, Deepika Padukone did not take up any Bollywood film as the actress wanted to concentrate on her Hollywood debut.
Check out the pictures of Deepika Padukone with Novak Djokovic :