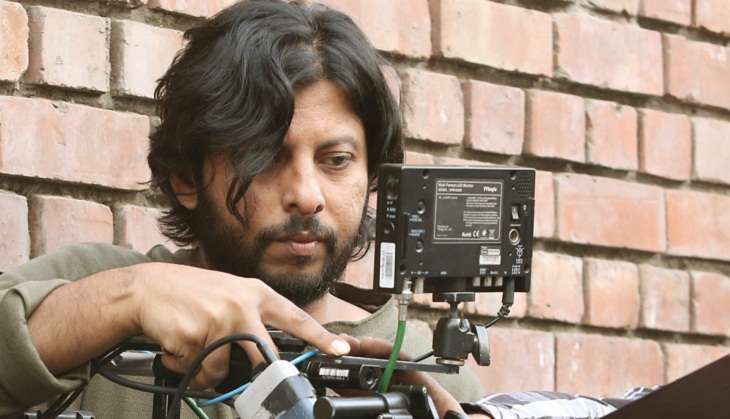 Cinematographer and writer Amit Roy, is making his directorial debut with Running Shaadi.Com. In his more than a decade long career, he has worked with Ram Gopal Varma in various films. The filmmaker speaks about his first film, his experience of working with Shoojit Sicar and how Ramu has influenced him in his career.
Were you anxious when your film was not releasing?
These are the only variables which are attached to it. I used to think for a longest time that it is difficult to make a movie, even though as a cinematographer I have done some 50 odd films. Most of my life I had ambition of direction, but we finished the film quickly and easily. Then I faced some roadblocks, now when I look back I feel that every film has its destiny and it was the best possible time as Amit Sadh and Taapsee Pannu have a bigger audience than before. So it has been a good wait.
Do you think success of Pink and Taapsee's performance in that film will help your film?
Yes, we need to know this fact that people fundamentally come to watch actors in a film, I am not saying that content doesn't have any merit. But you can witness this when a film of Shah Rukh Khan or Salman Khan is about to release, there is a draw that known actors will bring. Taapsee always had great audience down south; her first film did well there. But after that there was a long gap, post Pink her followers have increased and that has really helped us. In this film people will get to see a different kind of Taapsee, they will love her.
Shoojit Sircar is producing the film, so does it add value?
Definitely, Shoojit is constantly delivering fantastic cinema. I would say he is the real new wave in Indian cinema; his films are extremely sensible and they dealing with sensitive topics that too not in tried and tested formula of Bollywood. They are still commercially viable and that is phenomenal. With social media, the audience has become aware of producers, directors so they go to watch a film for a banner too nowadays. Having him as a guiding light was a huge plus point for me. I don't think I could have had a better debut than this, Shoojit and I go back a long way, we know each other from Delhi. He started his career by assisting my uncle. Then we lost touch, we were doing well in our respective careers and worked again in ads after a long time. So this is when I showed my script to him and Amit -Taapsee were already part of it. He immediately agreed to produce it. He was the best creative producer, he suggested couple of changes in the script and it did work in favour of us. He gave me absolute freedom and best production support.
Does it also put pressure on you to live up to Shoojit's reputation?
This film is more in the Vicky Donor's space, Pink was a serious film and Piku was sensitive, Madras Cafe was an intense political drama. People should not compare it with these films. I am personally not feeling any pressure. If people will just come to watch the film, they will enjoy it.
Is it a risk to make directorial debut with new actors?
When you have big stars in your film the cost of the film escalates in a massive way. Sometimes that calculation can go haywire. So Hrithik Roshan's film has to earn 200 crore to be a hit on the other hand if my film earns Rs 15 crore, it will be a hit. I feel it is an advantage to have made a film on tight budget with emerging stars. Taapsee and Ami have glorious career ahead, they have got good films coming up. We should see the budget of the film, so there is a less pressure of recovering money at the box office.
You have had a long association with Ram Gopal Varma, so has he influenced you in direction?
For me he is one of the biggest influences in my life, I have learnt lot of things from him. In fact ,when I was shooting with him I used to learn more about film making. When I started working on this project I did not tell him about it as I knew this is not his brand of cinema. His views can be quite influencing so I kept quiet about it, but two days before I was going to begin the shoo, I called him and told him about it. He called me for a meeting, he told me couple of small things which in my entire career I could have not realised. It did make a big difference in my approach of directing actors. He had told me in the past that I would make good director and in a way he pushed me to do it. He has seen the trailer and I told him it is not your kind of cinema as I know him so well. I am sure he will not watch the film as in his case a film should call him to see it.