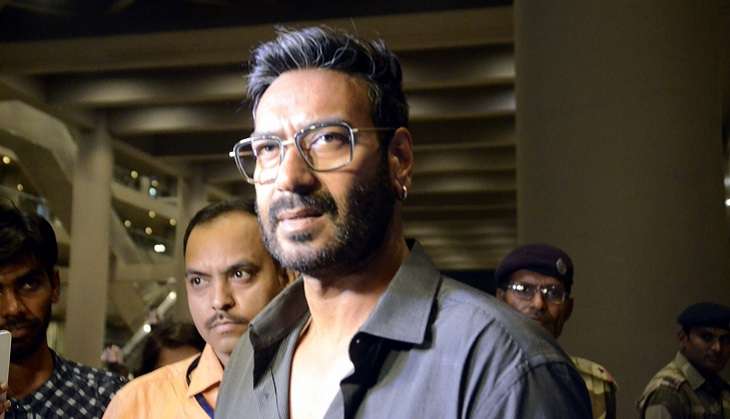 Amidst the debate if Pakistani artistes should be permitted to work in India or not, Bollywood actor Ajay Devgn, who is gearing up for the release of Shivaay this diwali, in an interview revealed that there can't be an exchange of culture when bullets are being exchanged at the border.
The actor feels that the Indian film industry should isolate the Pakistani artists till matters don't settle down.
"I am the first one to condemn terror. Terror is something that has no religion. Even the US took a stand after 9/11 and everybody stood by it. We cannot isolate ourselves from the nation. What are we talking about exchange of culture? There is exchange of bullets happening and we are talking about exchange of culture. I am not saying we have to isolate everyone forever, but till the matter settles down and we all come on the same page, we have to take a stand," said Devgn
Devgn also revealed that Bollywood actors should realise the seriousness of this issue and take a stand. He said,
"I don't think anybody should be scared to give their opinion on this matter. Nation comes first and we all need to take a stand. At-least I am taking a stand. It is not a question of choice, it is what it is. One needs to understand what the nation and army forces are going through."
On being asked if he would ever share the screen space with Pakistani artists, he said,
"Not at the moment. I am very clear about it. It does not matter to me if my film does not release there. I think it is nation before money."
Watch the full interview on CNN - News 18 here:
Ajay Devgn's next film, Shivaay releases on 28 October 2016.