SKIM
1 .I don't want to call myself a star yet
After back-to-back hits in Heropanti and Baaghi, Tiger Shroff will play a superhero in A Flying Jatt.
Tiger's career is looking very bright, thanks to his string of interesting films in his kitty -- from Student Of The Year 2, Baaghi 2 and Munna Michael.
Tiger chats with Jahnavi Patel/ Rediff.com, and tells us what makes him so different from the rest.
2 .Crorepati Narendra Modi is richer by Rs 32 lakh
Prime Minister Narendra Modi's cash in hand has risen 19 times in financial year 2015-16 to Rs 89,700, from Rs 4,700 in FY15. Even so, the PM's cash in hand is among the lowest when compared with his Cabinet colleagues.
In FY16, the cash in hand with Finance Minister Arun Jaitley was Rs 65.29 lakh, External Affairs Minister Sushma Swaraj Rs 2.84 lakh and Information & Broadcasting Minister Venkaiah Naidu Rs 1.52 lakh, according to government's declaration of ministers' financial assets and liabilities.
The PM's total wealth, including moveable and immovable assets, has shown an increase as well. According to latest data, Modi is richer by 22.6 per cent compared with his wealth in FY15. His overall financial assets are pegged at Rs 1.73 crore, up from Rs 1.41 crore in FY15.
A new entry in the PM's financial assets in FY16 was the royalty from books at Rs 12.35 lakh. In the previous two years, the declaration of assets did not show book royalties.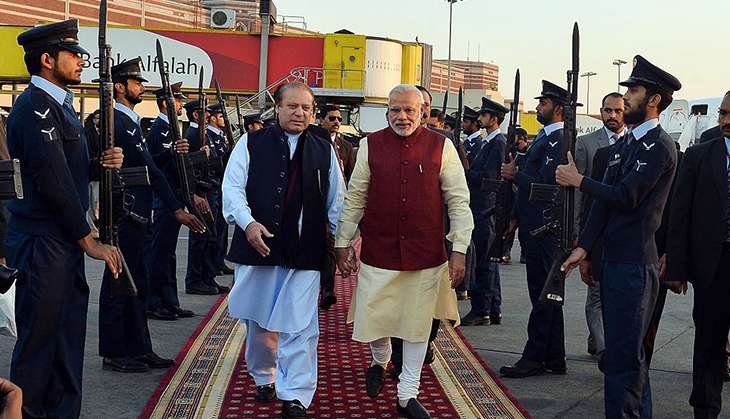 3 .I whacked a guy who pinched me
There were times when I have cried. And it was especially when I was trying to get into the international fashion world.
They wouldn't just accept you. You are an outsider.
It wasn't about being an Indian or about the skin colour.
It's just that they are very strict professionally and there's cut-throat competition. It's business for them. There's no time to faff around.