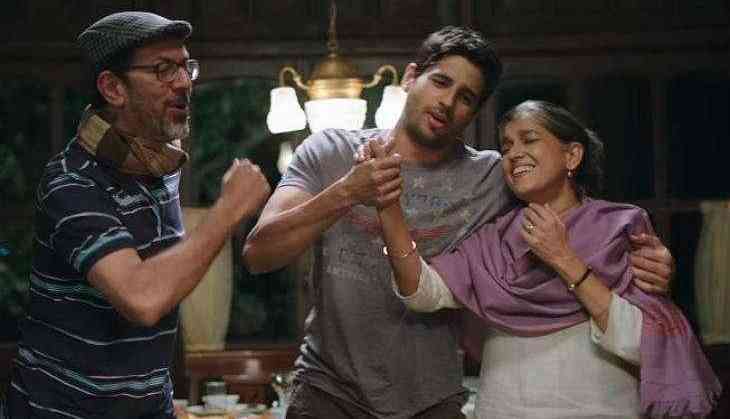 His last film, 'Ankhon Dekhi', bagged several awards and garnered immense critical acclaim but actor-director Rajat Kapoor says he is struggling to find a producer for his next slate of scripts.
'Ankhon Dekhi' could see the light of the day only after Rajat tweeted about his struggle to get a producer for the film. Manish Mundra eventually backed the movie after reading the actor's tweet.
Rajat, known for movies like 'Raghu Romeo', 'Mixed doubles' and 'Mithya', is ready with three new scripts, but the struggle continues.
'I am ready with three scripts. I have been meeting all kinds of people from all over the world (but things aren't working out). But this year I am going to make it. I promise this year I am going to shoot my next film. I will beg, borrow or steal, mostly steal because begging and borrowing is not working, but I will make it this year,' Rajat told PTI.
'If nothing works out, in June-July I will start crowd funding and by September-October, I will start shooting. There are three scripts so I don't know which one I will start first,' he adds.
Despite its popularity, 'Ankhon Dekhi' could not make enough money at the box office, which according to Rajat, is an important yardstick for investors.
'Everybody loved the film, yet it is funny that I can't find a producer. It hasn't become easy for me, I still have to struggle every damn time. It didn't make enough money. Finally, it is the box office which matters.
'What people don't realise is, these things are not in your control. Nobody knows what will or won't work. My thing is, at least make something that you believe in,' he says.
Though there is the pressure of box office, as a director Rajat is 'genuinely not interested' in making the kind cinema which would mint money by insulting the intelligence of the audience.
'Why should I spend three years of my life doing something which I don't enjoy?... Eventually, I will make a film that will have my signature on it. Something me and my children will be proud of. But I don't want to make something I am ashamed of.'.
After his stellar performance in Karan Johar produced 'Kapoor & Sons', Rajat will next appear in Nicholas Kharkongor's March 17 release, 'Mantra'.
The 56-year-old actor says he doesn't mind a well-made commercial film, be it 'Dil Chahata Hai' or 'Kapoor & Sons' and doesn't differentiate between an indie project or a big film as long as the role is interesting.
'As an actor, I am not leaving my signature on anything.
As a director, what I do will always be mine. Even as an actor, I wouldn't do anything random. After 'Kapoor & Sons', I haven't acted. Because what I get offered are crappy, really bad scripts.
'I keep saying no, I keep waiting. I am happy doing one film a year. 'Mantra' is coming out now and I am happy. Saying no is a very important thing in life. We don't exercise that enough.'
-PTI