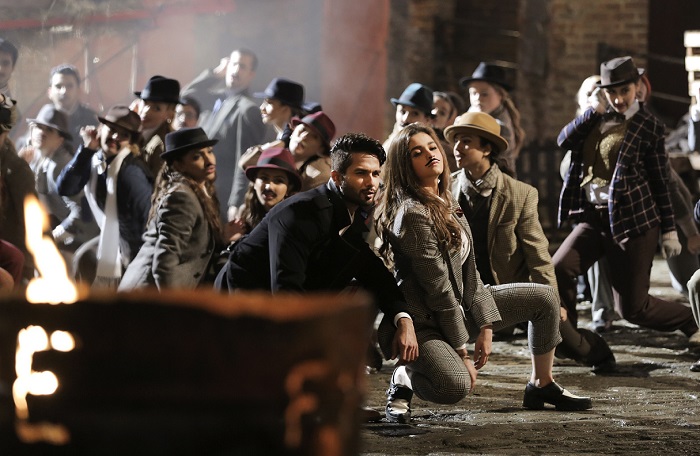 Shahid Kapoor and Alia Bhatt launched the first song from their upcoming film, Shaandaar, at an event in Mumbai recently. Called Gulaabo, the duo performed live on the track and later attended a press conference as well.
Everyone knows that Shahid is a trained dancer and matching steps with him is quite tough. Alia corroborated this and said:
"I was very nervous to shoot for Gulaabo as I was supposed to dance with Shahid. His 10 per cent energy looks like 100 per cent. I just wanted to match his steps or rather try to match up to him. Shahid helped me a lot during the rehearsals, and I am very thankful for that."
Shahid added:
"Alia and I became very close friends while shooting for Shaandaar. We chilled a lot after wrapping up the shoot and the one thing I realised was that Alia has the keeda to be better dancer than me."
Alia Bhatt's bikini scene in Shaandaar is the talk of the town. However, the actress had a tough time shooting for it. She explained:
"It was very difficult to shoot for that particular sequence as the temperature was minus 2 degrees. I was freezing and not at all comfortable while shooting."
Watch the song here:
Shaandaar releases on 22 October, 2015