Ami Sheth
| Updated on: 8 April 2017, 18:39 IST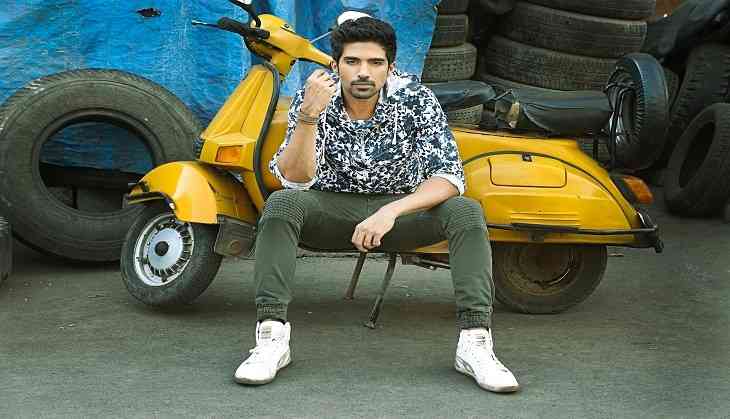 Saqib Saleem turns a year older today and the actor talks about the celebration of his big day, collaboration with his father on starting a new restaurant in Mumbai and his upcoming movies.
You turn 29 today...
Mentally, am still 12. I hope that this year is a better year than the earlier years of my life. I look forward to a great year where I spend time with my family and create beautiful memories.
How are you celebrating your birthday?
It will be a family affair as I am going to have dinner with my family and close friends. My mother is in Mumbai so she will be helping in cooking biryani. We love Indian food. So, it will be an Indian food feast and an early Eid for us.
Are you expecting any gifts from Huma or any of your industry friends?
I love gifts. So, if anybody is planning to give me a gift you are welcome. Like I said, I am still 12 in my head and I love opening gifts. It doesn't have to be something grand but something sweet.
You are also collaborating with your father to open a restaurant in Mumbai, how did this idea come to you?
That's been my agenda since last 5-6 years but I never acted upon it. Last month I and my dad spoke about it again. This is an opportunity for me where I'll get to spend more time with him. I think I am looking forward to that more than anything else. The idea is to start a restaurant in Mumbai at a decent place. Nothing has been decided till now as we are still looking for the place.
What type of cuisines will be available and are you planning to add more dishes to the existing menu?
The menu will have the Mughlai North Indian food. My father has this brand since 45 years in Delhi so; I would not want to do anything to that brand. That's the kind of food I love eating and I am sure people over here will also react the same way. It has been his type of theory where I do not want to mess with it.
You will also be seen in Makhna with Taapsee Pannu...what bond did you share with her on the sets?
I think she is one of my most fun co-stars that I have worked with and we have a great rapport. We are like buddies. We both are from Delhi and love eating food, hence connected a lot on the sets. I am proud of her with the kind of films she is doing at the moment.
You are doing a film called Dobara with your sister Huma Qureshi..
Yes, I am doing a film called Dobara which is an official remake of 2014's horror film, Oculus. I don't know how the remake will work for the audiences here, as we are not relying on that. We are only relying on our film and what we have made. If they have liked Oculus, then this film will also work.