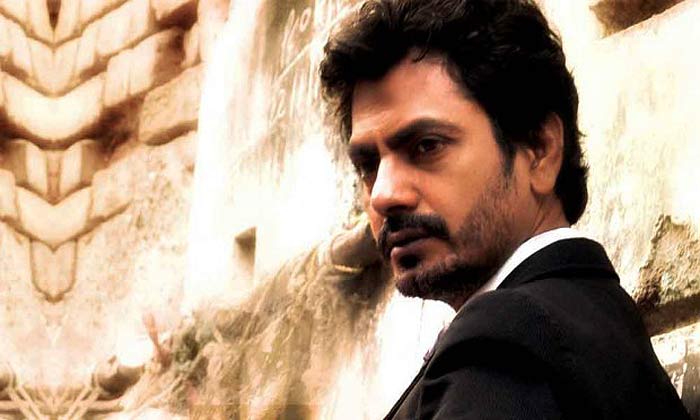 Nawazuddin Siddiqui has done films with Salman Khan (Kick, Bajrangi Bhaijaan) and is working with Shah Rukh Khan (Raees). But he continues to support different cinema too. Manjhi - The Mountain Man, directed by Ketan Mehta, is all about him.
The actor talks about how Manjhi is his most difficult role, how his career takes an extraordinary turn and why he doesn't believe in destiny.
Bajrangi Bhaijaan is a blockbuster. What is your expectation from Manjhi-The Mountain Man?
For me, a film is one that will be remembered for years; it's not about how it fares at the box office. Like I have seen a film called Ek Doctor Ki Maut which very few people have watched but it left an impact. I think successful films are those which have the power to change your life, to change the way you think.
Your roles have been consistently different from each other.
I think one should always be out of one's comfort zone. If I think this role can be easily done by me, then I take a step back.
So how difficult was it to play a man who carves a road out of a mountain in Manjhi-The Mountain Man?
This has been the most challenging role of my life. During the shoot, we have worked in 45-50 degrees Celsius. We have done the scenes with a real hammer. Physically, it was tough. It is difficult to play a true-life character. You have to look like them, walk like them and think like them! Dashrath Manjhi broke an entire mountain because of his love for his wife.
Do you feel today's youngsters have the passion for love?
In today's era, romance has disappeared... love comes way after that.
Nowadays, Whatsapp is used for apologising or even breaking up with a person. Everything depends on the thumb instead of our mind and heart. With one message you break a relation and with another you start a new one.
So what is ideal love according to you?
It is different for every individual. For me love is when it is unsaid. Romance plays the major part. As soon as two people say 'I love you' to each other, the drama is over... romance is over. Earlier, there was just romance, it used to take years before saying those three special words.
What is the most special thing you did for your wife?
I married her (laughs).
Your co-star Radhika Apte has hit the big league and signed a film with Rajinikanth.
She is a brilliant actress. She is very happy to get the chance to work with Rajinikanth. I told her Dashrath Manjhi took 22 years to break the mountain, Rajinikant would do it in 22 seconds (laughs).
How is Ketan Mehta as a director?
There is one way to define him -- an actor's director. He gave me all the space as an actor.
Do you feel successful today?
For 10-15 years I had no work at all. I started with roles which lasted for 40 seconds onscreen. If people are offering me roles by looking at my hard-work then I feel I should keep working harder . it is because of that I am getting everything. I sometimes wonder 'How did I get here?' I had compromised with life when I used to do small roles. I thought I would achieve whatever little I can with these small roles. I never expected to be a star or thought that something magical like this would happen.
Do you believe in destiny?
I am sorry, but I don't. Many people tell me that destiny plays a major role in one's life but I disagree. If that was true, things would have happened years ago.
Did your family support you?
Yes, they always support me.
Were you criticised for the small roles you did in films?
I used to wonder what to do as I kept getting just one or two scenes in every film. Eventually, I got used to the rejection and being offered small roles. I thought this is what I have to do because there is nothing so special in me.
Do you have a dream role which is yet to play?
Honestly, I want my roles to become people's dreams (laughs). I am kidding. Yes, there are many roles I want to play and explore. My passion is acting.
Which other film is in the pipeline?
Now I just have Raees on hand. Ghoomketu should release by this year. We are still to confirm the rest.
Are you working with Amitabh Bachchan in a film?
Very soon. But nothing is officially signed on paper yet; we are still in discussion.
- Bollywood News Services