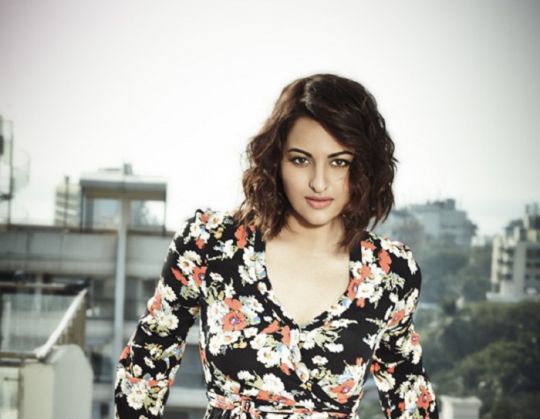 Sonakshi Sinha started 2015 with a semi-classical song 'Radha nachegi' in Tevar in which she showed her desi moves. And the close of the year sees her a bohemian with the music video of Ishqholic ! Not only has she debuted as a singer, but she is also far surer of her position in the industry now than ever before. As she says, she has the drive and will go out and get what she wants.
How did the music video Ishqholic happen?
I always wanted to do a song and approached Bhushan Kumar (head honcho of music company T-Series). He put me in touch with music directors Meet Bros and they along with lyricist Kumaar got it all in place within a week's time. The results are fantastic. I am really glad to be in a position today where I can make things happen for myself. If I feel that I have the capacity, drive, initiative and enthusiasm to do something right, I will go out and do it.
In Ishqholic , you have gone chic and grungy, as opposed to your traditional avatar till now...
I think what you see of me in the movies is due to the character and what was required for the film. In Ishqholic , I was free. I had the concept and a look in mind, something which was very well executed by my director Gify and stylist Natasha (laughs). I never got a chance to explore a genre of dance like Ishqholic . The song has been a surprise to a lot of people in many different ways...
What's happening on your female action saga, Akira?
The post production on the film is on and we are just working on the edit. It is a special film and I am really looking forward to it. I don't think anybody associated with the film wants to rush it through; we want it to be great film.
You have cut down on the number of films you do. Is that your career strategy now?
My strategy is no strategy! I am trying out different stuff as the goal is to please the actor in me. I am now ready to go one step higher and take it all a level higher.
Bollywood News Service