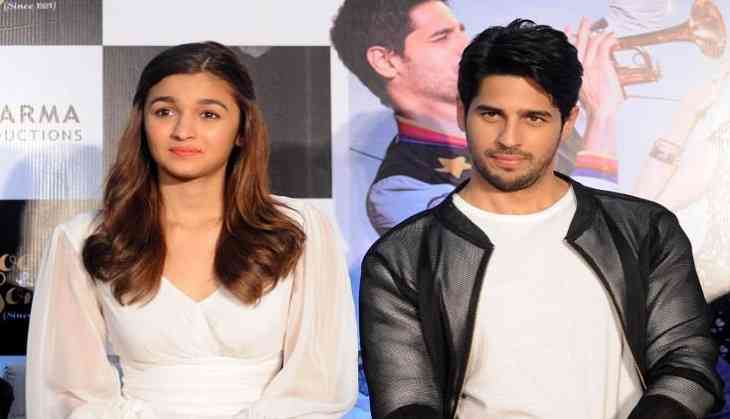 Alia Bhatt - Sidharth Malhotra (file pic )
The actor spills a few beans on his relationship status at a talk show.
Sidharth Malhotra has been rumoured to be dating actress Alia Bhatt since a while now. The alleged couple never spoke about it openly but their actions suggested so. They would visit each other often and have attended events together, sometimes arriving hand in hand. Recently there were rumours of them having split due to some differences.
Recently Sidharth Malhotra was invited at a podcast show #NoFilterNeha hosted by Neha Dhupia. When Neha asked him about his relationship status he said, "I am…very much single!". Not just that but later on when Neha asked what would his bio read on the dating website, Tinder, he said. "If at all I had my bio it would say Sundar, Susheel and Risky. All Desis would understand and the firangs (Foreigners) would ask me for the meaning. But I wouldn't mind trying the app."
We wonder if the couple has actually parted ways as in an interview the actor was once quoted saying, "We're professional liars so we convince people any which ways. I think we are in a profession where we have to make-believe and convince people."