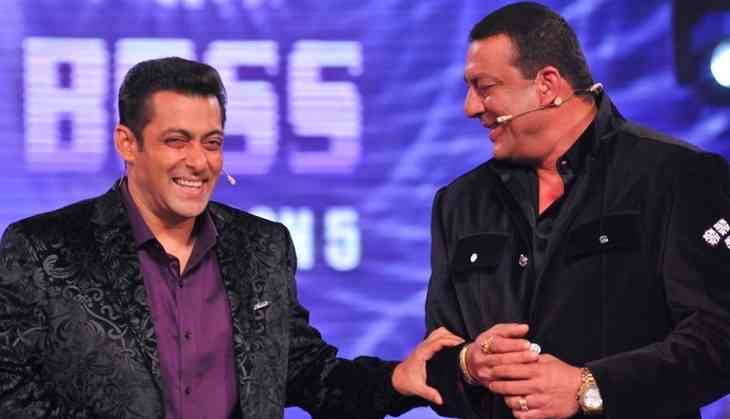 Salman Khan and Sanjay Dutt
Salman Khan in an interview to the International Media for the promotions of his upcoming world tour, Da-Bangg revealed that he is addressed as 'Bhaijaan' because of Sanjay Dutt.
The superstar believes that titles like 'Bhaijaan' and 'Bhai' are personal as the audiences respect him as an elder brother.
"This tag (Bhai) has come from my younger brother (Sohail Khan) as he used to call me Bhai. So eventually all the people on sets started addressing me as Bhai. In the industry, they call Sanju as Sanju Baba, Suniel Shetty as Anna, Mithun Chakraborty as Dada, so it is like a respect that they give. You are in the position of an elder brother for them.
If you particularly ask me about bhaijaan, it has come from Sanjay Dutt as he wanted to make me look older than him. When he starts calling me 'Bhaijaan' in a circle, everyone there start addressing me Bhaijaan. There are a few other names like 'SK' but what I like about the younger generation is the fact that they call me by my name, that is Salman. All the kids call me Salman and I love that," said Salman.
The actor will next be seen in Kabir Khan's Tubelight that releases this Eid.