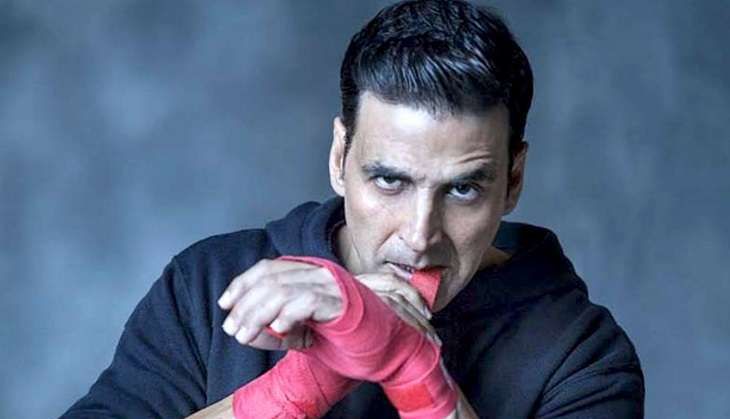 With Rustom entering the Rs 100 crore club, Akshay Kumar has managed to equal the record set by Shah Rukh Khan. Both superstars have six films each in the coveted club.
The year 2016 has been one of Akshay's most successful yet. All three of his releases - Airlift, Housefull 3 and Rustom - have worked their magic at the Box Office.
With his four-films-a-year mantra, the Khiladi has ensured that he bags more releases than King Khan.
Also Read: Akshay Kumar is first Bollywood star in the Rs 3000 crore club. Will Tubelight help Salman Khan break his record?
It is important to note that Akshay managed to achieve the feat without releasing any of his six Rs 100 crore films on any of the big religious holiday weekends at the Box Office - Eid, Diwali and Christmas are usually coveted release dates at the Bollywood Box Office.
While Akshay is definitely on a roll, it remains to be said that he has not managed to cross the Rs 150 crore mark at the Box Office yet. Two of Shah Rukh Khan's films - Chennai Express (2013) and Happy New Year (2014) - have earned over Rs 200 crore.
Akshay Kumar films in the Rs 100 crore club:
Housefull 2 (2012): Rs 112 crore
Rowdy Rathore (2012): Rs 132 crore
Holiday (2014): Rs 110 crore
Airlift (2016): Rs 128 crore
Housefull 3 (2016): Rs 110 crore
Rustom (2016): Rs 107 crore and counting
Shah Rukh Khan films in the Rs 100 crore club:
Ra One: 125 crore
Don 2: 112 crore
Jab Tak Hai Jaan: 121 crore
Chennai Express: 227 crore
Happy New Year: 201 crore
Dilwale: 140 crore
While Akshay and Shah Rukh have tied for the spot, the Rs 100 crore club is led by Salman Khan. The Sultan star has a huge margin over his contemporaries as he has delivered 10 consecutive Rs 100 crore films since the release of Dabangg in 2010.
Also Read: Is Salman Khan's Tubelight inspired by Hollywood film Little Boy?
Here's a look at the players in Bollywood's Rs 100 crore club:
Salman Khan: 10 films
Shah Rukh Khan: 6 films
Akshay Kumar: 6 films
Ajay Devgn: 5 films
Aamir Khan: 4 films
Hrithik Roshan: 3 films
Ranbir Kapoor: 2 films
Ranveer Singh: 2 films
-- Edited by Blassy Boben