The writers of Bollywood blockbusters like Golmaal, Golmaal 3, Singham, Ready, All The Best, Singham Returns, Chennai Express -- Sajid Farhad, donned the director's hat with Akshay Kumar's Entertainment.
Though Entertainment did not breach past the Rs 100 crore mark at the Box-Office, the film commands a healthy television viewership. Having worked with almost all the major superstars, the duo is now gearing up for the release of their second directorial, Housefull 3.
In an interaction with Catch, the two spoke about their ability to write impeccable comic sequences, their love for commercial cinema, the person who inspires them the most and much more.
Excerpts from the interview:
Have you ever reached a saturation point while writing the script for a comedy film?
Sajid: In Munnabhai MBBS, there is a dialogue 'Every human has 206 bones' but in our case it is 412 since we write everything together. Our bones are full of gags and I think we are blessed to have that kind of creativity.
Farhad: In every film, we have a different story and we have to inculcate gags in different situations. It would be difficult to come up with funny scenes in the same story, but when the plot as well as the situation is different, it becomes easy for us to write. Our dialogues are character driven and they cannot be used in any other film.
Also Read: Housefull 3 : Akshay Kumar talks about the reality behind Bollywood awards in India
Sajid: In Bol Bachchan, Ajay Devgn has the habit of speaking wrong English. In no way could we make Salman in Ready behave like Ajay Devgn in Bol Bachchan.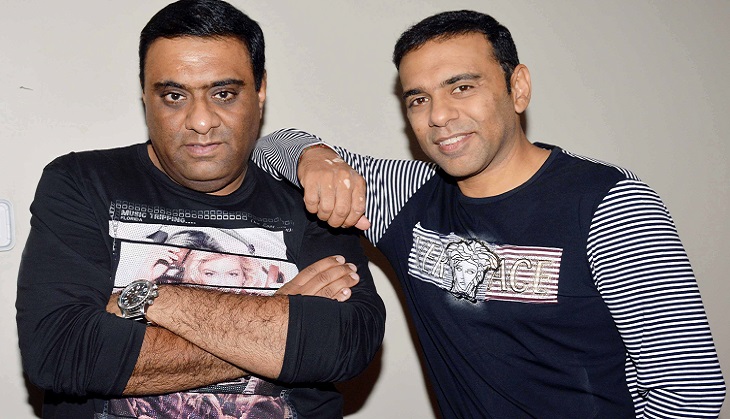 Catch News
What is your take on the comedy genre?
Sajid: Comedy is a very serious business. A few days back, Akshay Kumar said it is easy to make people cry but difficult to make them laugh. You don't laugh from your throat, you laugh from your stomach and for that, there should be a genuine joke and genuine humour.
Any actor you would like to work with?
Farhad: Akshay Kumar is the person who believed that we can direct a film and agreed to act in both our films. If we were able to direct films, the credit goes to Akshay Kumar. We never plan or make an extra effort to work with a particular actor. Anees Bazmee gave us the opportunity to write for Salman Khan in Ready and we did that. We didn't plan to work with Salman Khan in Ready, it just came to us. We take one film at a time.
Comedy films in India never get good ratings from critics. Why does that happen?
Sajid: Why do critics vouch for different cinema and world cinema? In my opinion, cinema is cinema, which is merely any entertainment zone. Farhad and I believe in making the people happy and if people are happy, the film will automatically do well at the Box-Office. It is not easy to direct a comedy and there have been many big comedies in India which have not done well since the family audience did not support the film. I don't understand why comedies don't get respect in India.
Also Read: Akshay Kumar beats Shah Rukh Khan: Housefull 3 to get the widest release of 2016
Were you happy with the performance of your directorial debut - Entertainment?
Farhad: I think Entertainment got a good response from the number of people who watched it. Of course, we wanted the film to breach past the Rs 100 crore mark, but sadly extrinsic factors like release date and all hampered the film. Our film released in between Kick and Singham Returns, so I think it got lost in between those two biggies. We are happy to see it do well on television.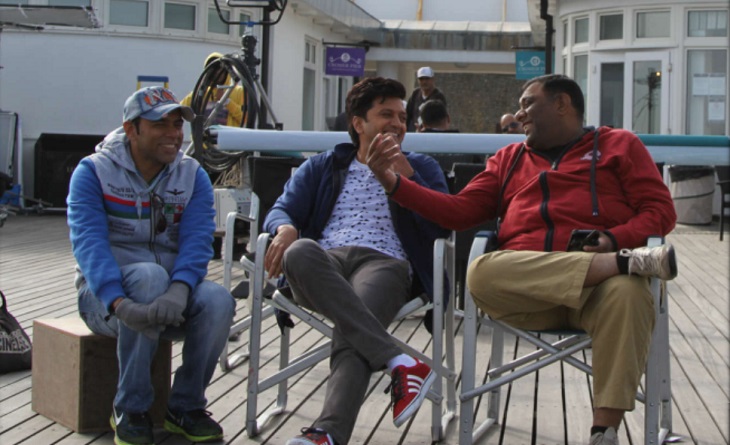 Catch News
How was it working with Akshay Kumar yet again?
Sajid: You have to be talented to be in this industry for over 25 years and I believe Akshay Kumar is one of the most talented actors in Bollywood. You cannot survive on your name and 10 hits. Akshay Kumar is a very versatile actor and he looks so fit and young even at this age. He is still hungry to act in good films and gives his best. He ventured into action films, followed by comedy, followed by serious films and then again comedy. I guess that is Akshay Kumar for you.
What sort of responses have you been getting for Housefull 3?
Sajid: There have been no screenings of Housefull 3 till date, so I can't speak about the response we got for the film. However, we did show a few rushes to our friends who say this is funnier that the earlier two Housefulls.
You have worked with Salman, Shah Rukh, and Ajay Devgn. What's the one similarity between them and the one thing which you admire most about them?
Sajid: Salman Khan, Shah Rukh Khan, Akshay Kumar, and Ajay Devgn are superstars who have been dominating the industry for the past 25 years. So that is the biggest similarity amongst them.
Farhad: Shah Rukh Khan is one of the most hard-working actors who loves to come prepared on the sets. Shah Rukh will always rehearse before coming on the sets and would love to work until the last moment to improve the script. He is King Khan but still he used to help the crew members of Chennai Express learn Tamil.
Also Read: Buckets of happiness: How Salman Khan helped boost the careers of Housefull 3's Sajid-Farhad
Ajay Devgn is a much more laid-back actor. One of his best quality is that he would trust his heart and has an amazing sense of judgement.
Salman Khan is our godfather. He has a clean heart and he will do so much for the people whom he values without even letting them know. He does not like people who fool around with him and is a man with golden heart.
Housefull 3 releases on 3 June 2016.