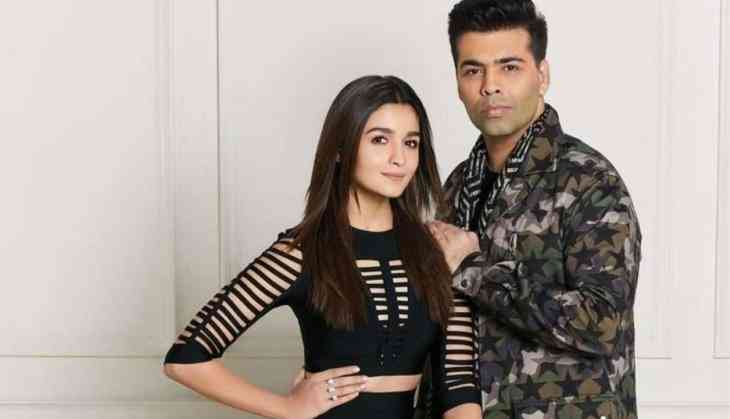 No doubt Alia Bhatt is very talent and the current superstar at the box office and her performances in the films like Raazi and others have shown that she has come too far when it comes to talent. However, believe it or not somehow filmmaker Karan Johar who launched Alia Bhatt in the films should also deserve a credit of it who believe in her and gave her the most promising roles.
Now after SOTY, once again Karan Johar is going to direct Alia Bhatt in his next directorial venture Takht. Recently, Alia Bhatt opens up about how she got a role in Takht and she actually doesn't know what Takht is all about.
Alia Bhatt who is busy shooting for her next film Kalank old Hindustan Times, "Honestly, I don't know what Takht is about. Karan called me one day and said, 'I am making this film and you have to be a part of it.' So, I said, 'Okay, I am not even listening to the script; you know I've to be a part of it."
However, she told that Karan is someone who is too close to her and she will do blindly whatever he will offer her. She said, "It's only recently when we were in Bulgaria that I said, 'accha bata do kya kar rahi hoon main film mein.' But I'd do this only with Karan because he is somebody whom I will blindly work with." She also added "Even if I am doing something, I will drop it all to work with him. That's how much I love and owe him,"
Talking about Takht, then the film revolves around Mughal dynasty and emperor Aurangzeb and his elder brother Dara Sikoh. Besides Alia, Ranveer Singh, Vicky Kaushal, Anil Kapoor, Kareena Kapoor Khan, Janhvi Kapoor, and Bhumi Pednekar in the leading roles.
Also Read - Love Aaj Kal 2: Not Sara Ali Khan but this actress to romance with Kartik Aaryan in Imtiaz Ali's film!