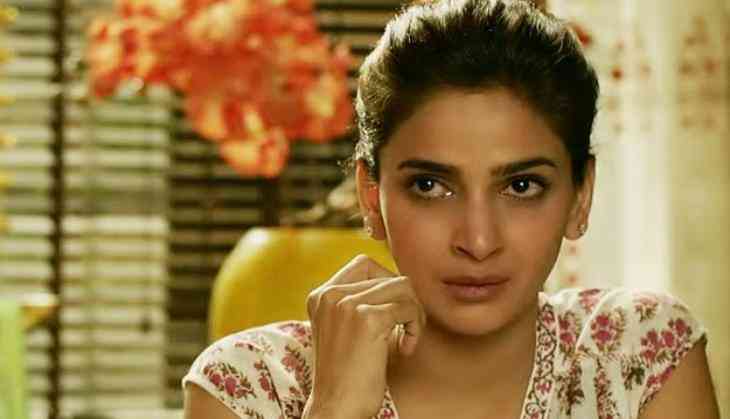 Hindi Medium actress Saba Qamar opens up about a horrible interrogation for being a Pakistani actress
These days a video of Pakistani actress Saba Qamar who made her Bollywood debut with Irrfan Khan's film Hindi Medium is going viral on the social media. In this video, Saba can be seen sharing her experience when she regretted being a Pakistani and she narrated the horrible experience in a Television news channel.
In a recent media interview, the Hindi Medium actress got emotional when she felt regretted for being a Pakistani. In this interview, she shared the whole chapter of her interrogation that happened at the Tbilisi airport, Georgia. The incident happened when Saba and the whole team of Hindi Medium went to shoot the song 'Suit Suit' in Georgia.
According to Saba Qamar, the whole team crossed the check post easily because they belonged to India but when it was her turn, problems started pouring in because she was a Pakistani and that is why she had to go through a proper interrogation.
Also Read - Murder actor Ashmit Patel to marry this Bigg Boss ex-contestant and Salman Khan's actress
It's not just #SabaQamar who feels humiliated. All #Pakistanis feel humiliated when we are considered a terrorist state, when our children are killed like flies & we can't get justice for them, when terrorist like #HafizSaeed roam around freely & we watch them helplessly. pic.twitter.com/pHalKqo7cq

— Sabah Alam (@AlamSabah) January 16, 2018
Also Read - Thugs of Hindostan star Aamir Khan leaves 100 crore 'Salute' for 1000 crore 'Mahabharata'
This video of Saba has created a storm on the internet platform and many followers have seen the video. All the news channels in India too are showing this video that is surely an embarrassing video for the country like Pakistan. It seems as if the image that the world has created about Pakistan is badly affecting the Pakistani artists also.