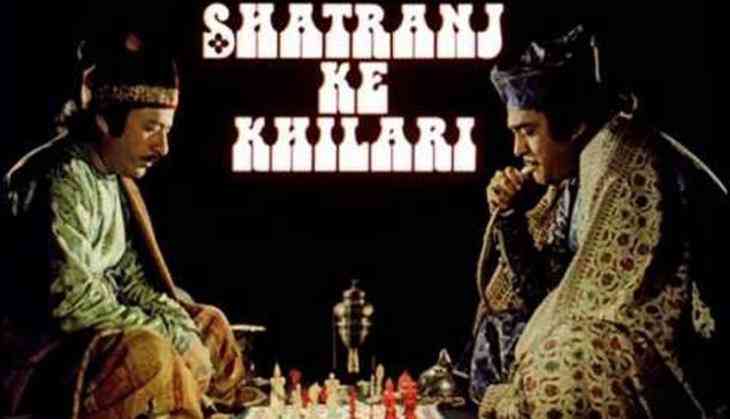 Hindi Divas: Top 10 Bollywood films on Hindi literature
Many film directors have tried to bring the Hindi novels and stories on silver screen. These films are amazing in characterization, concept, and picturization.
Here are top 10 Hindi literature based films in Bollywood:-
1. Tamas
Govind Nihalani made a four hours film on the novel of Bhism Sahni classical novel Tamas. This film was a success like the novel to tell the story from inside.
2. Pati, Patni Aur Woh
This film is based on the same name novel of Kamleshwar and even Kamleshwar has written this film. Sanjeev Kumar, Vidya Sinha and Ranjita Kaur played the leading roles in the film. BR Chopra directed this film.
3. Godaan
Munshi Premchand's famous novel Godaan turned into a film in 1963 first time and Rajkumar and Mehmood played leading roles in the film.
4. Suraj Ka Satvan Ghoda
Famous director Shyam Bengal made the film on Dharmaveer Bharti's this novel and he made this film in 1992. Rajjit Kapur, Neena Gupta, and Amrish Puri played leading roles in the film.
5. Shatranj Ke Khiladi
Legendary filmmaker Satyajit Ray converted the novel of Premchand Shatranj Ke Khiladi into a film. Sanjeev Kumar and Shabana Azmi played the leading roles.
6. Sadgati
Once again Satyajit Ray made a film on Premchand's novel Sadgati in 1981. Late actors Om Puri and Smita Patil played leading roles in the film. The film shows the casteism in the society.
7. Gaban
Hrishikesh Mukherji made a film on Munshi Premchand's novel Gaban in 1966 taking Sunil Dutt and Sadhana in leading roles.
8. Usne Kaha Tha
Chandradhar Sharma Guleri wrote this novel turned into the film by Mouni Bhattacharya in 1961. Sunil Dutt and Nanda played leading roles in this film. However, this film didn't get that much appreciation like the novel.
9. Teesri Kasam
Raj Kapoor and Waheeda Rahman starring this film was based on the Phanishwarnath Renu's novel Mare Gaye Gulfam. This film was produced by Shailendra and it was a flop at the box office.
10. Anwar
Manish Jha's this film was based on the story writer Priyawand's story Falgun's chapter. This story revolves around a Muslim boy who is hidden in an ancient Hindu temple.