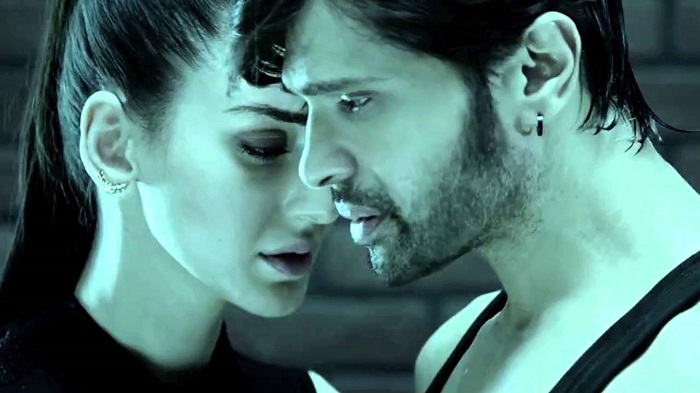 Himesh Reshammiya is back on the big screen. And this time with a musical thriller, Teraa Surroor, directed by Shawn Arranha. The story revolves around how Raghu (Himesh) helps his girlfriend Tara (Farah Karimaee) escape from prison, as she has been framed by the law.
What may work for the film
Teraa Surroor is shot well at international locations. It rides on good music composed by Himesh Reshammiya. Obviously. Songs like Bekhudi, Wafa Ne Bewfai are already topping the charts. The plot had the potential. Sadly, it is rather under cooked.
What may not work for the film:
On paper, Teraa Surroor is a big ensemble film, riding on the shoulders of stalwarts like Naseeruddin Shah, Shekhar Kapur, Kabir Bedi, amongst others. However, the film is more about the lead actors, Himesh Reshammiya and Farah Karimaee. Of course, they manage to accomplish the near-impossible feat of retaining a single expression throughout the film.
Also Read: Teraa Surroor: Will Himesh Reshammiya's unique formula for hard work pay off?
Be it action, emotion or romance, Reshammiya acts like a robot and merely mouths what the director tell him to. Despite being an under two-hour film, Teraa Surroor drags on. And on. And on.
Will it succeed at the Box Office?
Budget is one of the biggest factor which works in this film's favour. Despite being shot abroad, the budget is Rs 11 crore, inclusive of the print and publicity. Government subsidies helped the makers keep the budget under control. T Series, who is producing the film, has recovered its entire investment through the video rights, music rights, overseas rights and other ancillary sources which means that the income from the theatrical run will merely be surplus.
Also Read: Teraa Surroor movie review: Another music album parading as mainstream cinema
The exhibitors i.e. theatre owners might entail losses, however that does not affect the verdict of the film as at the end of the day it will be a profitable venture for the producers and distributors.
Himesh Reshammiya has managed to create his own niche over the years because of which the film stands a chance to open at above Rs 2 crore at the Box Office. Teraa Surroor's business will largely come in from the cities, especially the Mumbai belt and Gujarat.
Box Office Prediction:
Opening Day: Rs 2.25 crore