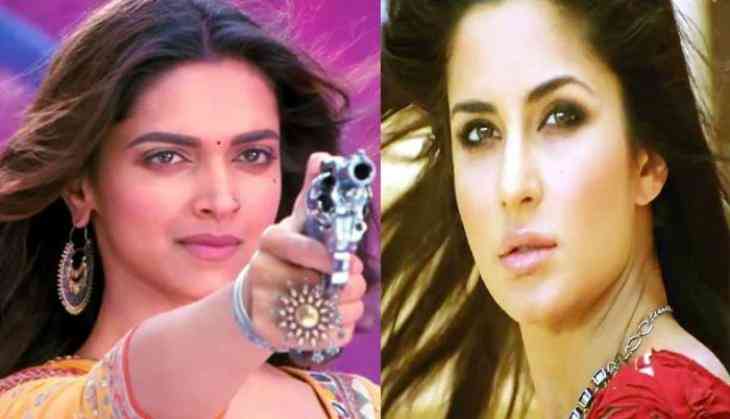 Here is why Padmaavat actress Deepika Padukone doesn't want to invite Katrina Kaif in her marriage
Bollywood actress Deepika Padukone who was in the discussions from long time for her film Padmaavat is now once again is in the discussions. Recently in an interview, she said that she will not invite Bollywood actress Katrina Kaif in her marriage.
When the host of the show asked Deepika, will Katrina's name be in the name of the guest list of her marriage? on this Padmaavat actress replied NO. Deepika came to this show with her sister Aneesha.
This is to notice that cat-fight in between Deepika Padukone and Katrina Kaif is much famous and one of the reasons for their fight is Bollywood actor Ranbir Kapoor. This is being said many times that Katrina was the reason why Ranbir and Deepika separated and this is why they both don't like to see each other.
Also Read - Padmaavat: 10 reasons why Sanjay Leela Bhansali's film is not what we expected
Deepika's anger with Tiger Zinda Hai actress was seen in a show. Recently Deepika reached to Neha Dhupia's show BFF with Vogues and here she discussed her personal life. In one of the segment when Neha asked Deepika, Will Katrina be invited in her marriage, so Deepika immediately without any hesitation said 'No'. Even after this reply host Neha Dhupia was shocked.
Also Read - Padmaavat: Ranbir Kapoor's parents pours love on Deepika Padukone for her brilliant performance in the film
In last few days, there were the reports that Deepika and Ranveer Singh could get married soon. When the same was asked to Deepika 'Are you engaged?'. On this Deepika said 'No I m not, and even there is no plan of it'. This is to notice that Deepika's recently released film Padmaavat is doing very good at the box office.