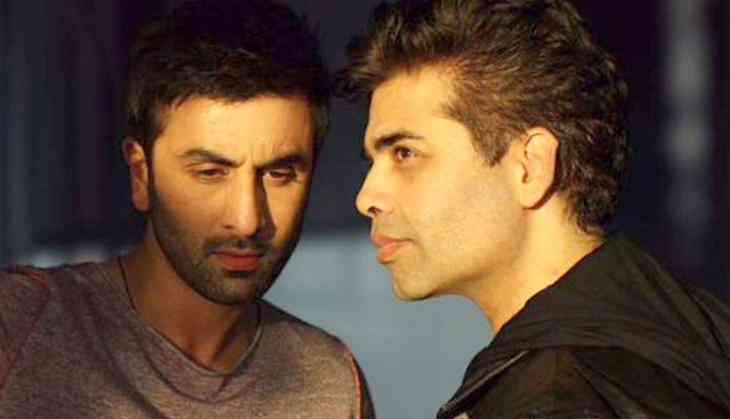 Here is why Karan Johar scolded Ranbir Kapoor while shooting Ae Dil Hai Mushkil
Whenever we have heard the name Karan Johar, we always feel that he chunky, cool, calm, cheery but it looks like that he also loses his temper sometimes and that too on his close ones. Well, in a recent interaction Karan Johar revealed that once he has scolded Ranbir.
Actually, Karan Johar has become a host of a leading FM Channel for the show 'Love Guru', in this show KJo gives relationship advises to others. While KJo is famous for a rapid-fire round recently he got the same encounter with a caller who asked him some quirky question.
In one of the round, KJo revealed that once he got irritated with Ranbir and he scolded him a lot. According to Karan, when they were shooting Ae Dil Hai Mushkil, Ranbir took his phone and read all his messages. That surely annoyed the filmmaker no end.
During the rapid fire round, Kjo was asked what is important in relationship boundaries, Karan Johar answered, "Privacy. I think you can't cross this boundary as this is the most important one."
When asked which Bollywood star has no boundaries in relationships, then KJo directly replied 'Ranbir Kapoor'.
Elaborating the whole incident TOI quoted Karan Johar, "I shouted at him but he managed to break the code of my phone. I changed that code and he even got that code. So, I don't know how he manages that but I think he works for the company that makes my phones."
Well, this is to notice that Karan Johar and Ranbir Kapoor have worked together in many films like Bombay Velvet, Ae Dil Hai Mushkil, and others. Now they both once again have collaborated on Brahmashtra trilogy.